De Blasio and Green Head for Runoff in PA Race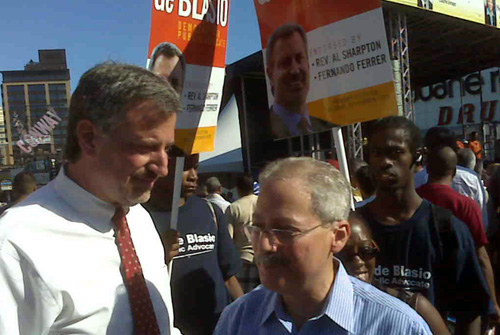 City Councilman Bill de Blasio and former public advocate, Mark Green, are headed for a runoff in the close Democratic race for New York City Public Advocate.
With 99 percent of precincts reporting, de Blasio had about 32.5 percent of the vote compared to 31 percent for Green.
With neither candidate likely to get 40 percent, there would be a runoff in two weeks on September 29.
The Democrat who wins the primary for public advocate is favored to win the general election in November; there is no strong Republican challenger.
The public advocate is the City Hall watchdog, and is second in line if something happens to the mayor.