"Nobody Really Asked About the Consequences": The Fall of the Wall
Back in 1987 and 1988, when I was 18 years old, I was an exchange student in the West German industrial city of Gaggenau, near the northern Black Forest. My class at the Goethe-Gymnasium would go on to graduate the following summer, as the East German regime was beginning to come apart. This year, the Class of '89 held a reunion, and I attended. I gave some of my former classmates a chance to practice their English and reflect on the past 20 years of German history.
Every November when the anniversary of the fall of the Berlin Wall rolls around, I think of my history teacher from my exchange year. She came to visit me during my sophomore year at UC Berkeley, in September of 1989. One day, during a walk in San Francisco, we were crossing underneath the eyesore that was the double-decker Embarcadero Freeway, so we could get a look at the waterfront. My former teacher remarked that she had been reading an American newspaper, and that there was talk that the reunification of Germany could be coming. She rolled her eyes and asked, "Reunification?! Where did they get that idea?"
Just a few weeks later, the Embarcadero Freeway was irreparably damaged by an earthquake, and tourists were taking hammers and chisels to the Berlin wall.
The collapse of the East German regime looks like an historical inevitability in retrospect, so it can be hard to remember just how unlikely it seemed just weeks before it happened – especially to Germans. I arrived in Germany right after Ronald Reagan stood in front of the Brandenburg Gate in Berlin and said, "Mister Gorbachev, tear down this wall." I remember clearly how Germans cringed at that speech, which was by turns dismissed as hilariously naïve or dangerously provocative – when it was commented upon at all. The consensus among the West Germans I met back then was that the policy goal should be to accept the reality of German division and try to negotiate toward a more comfortable coexistence between the two states. Talk of unification was seen as irresponsible, something only the right-wing tabloid press would indulge in.
I brought this up with my former classmates when I attended the Gaggenau Goethe-Gymnasium Class of 1989's 20th reunion. My former host brother, Jochen Stahn, summed up what was seen in 1987 as the realist position by telling a story about a time when his high school politics class got an assignment to write an essay for or against the idea of reunification. He said many of the students were in favor, but they hadn't thought about how it should be done, or why. Jochen says he was against it.
Jochen says West German politicians were in a similar situation when the East German regime began to collapse in 1989: they wanted unification, but they hadn't put much thought into how to do something so unprecedented. My former classmate Heiner Schilling agreed, saying the political class didn't fully recognize that the two German states had developed differently over four decades.
Both Jochen and Heiner say the politicians have learned a lot from those early mistakes, and that things have improved with the effort to bring the two parts of the country together politically, economically and socially. During my own travels this summer, I observed that some parts of the former East are flourishing. The cities of Leipzig and Dresden look great. But you don't have to travel far outside of either town to find deeply depressed areas where the buildings look much as they did two decades ago, and lots of young men are milling around with nothing to do. Still, though my own eastern German friends expressed similar complaints about how unification was handled, there were fewer comments about arrogant Westerners than I remember hearing in the '90s, and less of the nostalgia for certain things about daily life in the former GDR that Germans call "Ostalgie."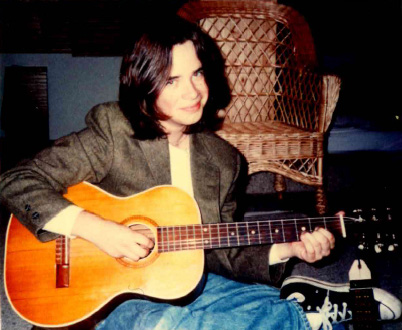 As for me, I didn't feel any nostalgia for the fat years of 1980s West Germany when I went to my reunion. Maybe that's because I'm a journalist, so I'm interested in all the new challenges that have come up during the past 20 years: immigration and multiculturalism, terrorism and the German involvement in Afghanistan, the introduction of the Euro, and the effort to preserve costly social welfare programs.
These are just some of the issues that are competing for German voters' attention alongside unification-related topics, with national parliamentary elections coming up on September 27th. Thanks to everything I learned during my year as an exchange student, I'll be able to follow the election as a reasonably informed observer.