Eight in Race to Replace Ousted Councilman in Dominican District 10
by Marianne McCune
They say all politics are local. But in the northern tip of Manhattan, that may be more so. The 10th Council District includes much of Washington Heights, Inwood, and the Marble Hill section of the Bronx. There are eight City Council candidates vying to replace former Councilmember Miguel Martinez, whose seat is open because pleaded guilty to misusing taxpayer dollars and resigned. Now, as WNYC's Marianne McCune reports, voters are looking for a candidate they know and trust.
This is the Dominican district.
MC for Dominican band: (IN SPANISH) You guys want Dominican music?!
Its perimeter was purposefully shaped to elect the first Dominican City Council member in 1991. Yes, there are others here - Puerto Ricans, African Americans and a handful of white people who aren't Hispanic. But if there's a street fair on Dyckman Street – you can be sure the band will play Merengue.
So when Dominican-born City Councilmember Miguel Martinez pleaded guilty to stealing more than $100,000 of public money and resigned, leaving his seat empty -- many here took it personally. As if Martinez was a nephew and what he did reflected badly on the whole family.
Polanco: No me enojo …
It's sad, says Martin Polanco, but I'm not angry because we all make mistakes. A woman on another corner invokes the Bible, saying we're all just fishermen and that hopefully Martinez will repent. Others worry all Dominicans will drop in the world's esteem. And over an animated game of dominoes, Ramon Echevarria shakes his head disapprovingly, saying the Dominican community has to make sure it's not seen as a jungle.
Ramon Echevarria: … una jungla. Somos una communidad de avances.
And so, among the candidates for City Council, many here are looking for someone they can trust. And in the seemingly small town that is this neighborhood, someone they can trust often means someone they know – personally.
At a picnic celebrating the candidacy of community board chairman and teacher Manny Velasquez, Ana Julia Coronado says she's voting for him because, as Dean at her son's school, Manny helped turn her son around.
Ana Julia Coronado: Le dio disciplina …
Manny gave him a lot of discipline, she says. An African American voter on a bench nearby says Manny is trying to help her grand kids at their school, too.
Margaret Thomas: Everything's in Spanish so the black people gotta wait and no one is helping us. But Manny has been talking with school district and principals over there.
Velazquez tells voters like Margaret Thomas that, as a teacher, he knows it's hard to get what you need in this neighborhood. So he wants to create a community center.
Velazquez: Children could get educational services. Grandparents could get counseling or job training. And grandparents could get quality of life services. That would really unify the family and allow the family to come out and receive those services that are much needed.
Back on Dyckman, where the street fair is still going strong, Sabrina Cordero's kids are looking at bunnies and chickens sharing a cage on the asphalt, while little kids get paraded around on tiny ponies. Cordero is voting for Ydanis Rodriguez – also a teacher. She's seen him a bunch on TV, and --
Sabrina Cordero: He also goes to church.
Her church.
Cordero: And we see him in the community.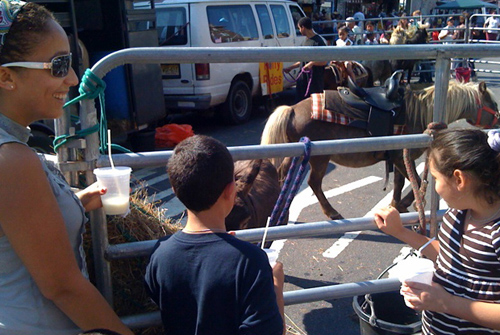 Ydanis Rodriguez is the candidate with all the big endorsements and three times the money his competitors have raised. This is his third time running for City Council, so he has the best chance of getting his face and name in the minds of the people. Suddenly, with great fanfare, he's walking through the crowd on Dyckman with mayoral candidate and City Comptroller Bill Thompson. Thompson introduces him and then he's leaning toward the mic -- throwing his hands toward the audience, saying if he fails to get them music and art in the schools and an indoor swimming pool, a vocational school – we will all fail together. On this stage, he doesn't bother with English.
As for the issues, of course they matter. But most of the leading candidates have similar ideas – keeping rents down and landlords honest, creating vocational schools and things for kids to do, keeping the economy vibrant. In fact the leading candidates are so similar, Migdalia Quinones says she's just not going to vote.
Migdalia Quinones: I just don't vote.
Quinones says none of the candidates are talking about what irks her – the noise and lawlessness on Dyckman Street.
Quinones: People drinking in the street, they sell meat from the trunk of a car, you have motorcycles that run up and down, and politicians who absolutely don't want to face this issue!
In fact, says another irritated resident – the politicians here, with their decked out trucks and loudspeakers -- are just making this neighborhood noisier.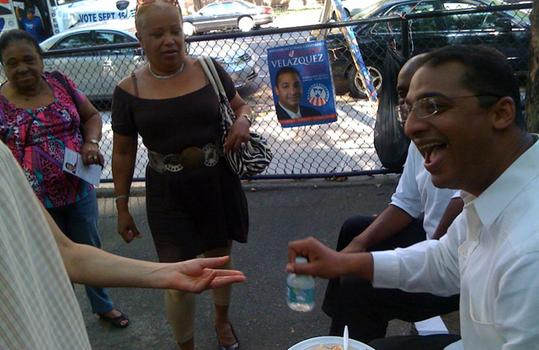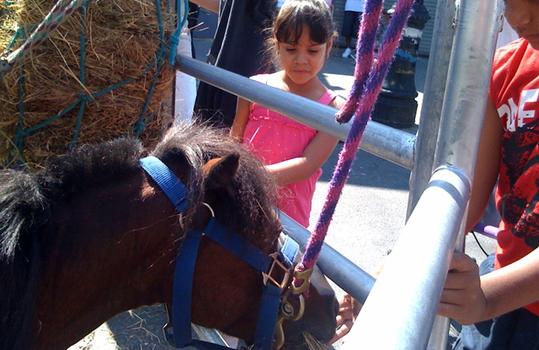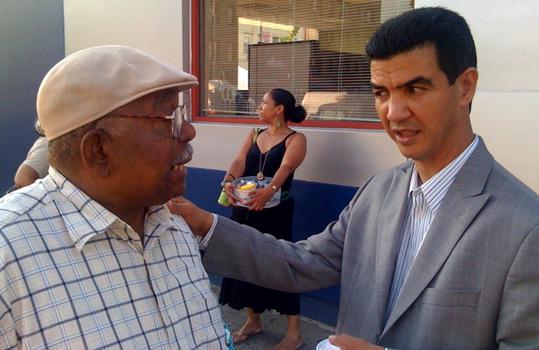 of