Comptroller Candidates Debate at WNYC
Listen to the debate:
Four Democratic Council Members vying to be elected New York City Comptroller met for a final debate last night at WNYC's Jerome L. Greene Performance Space ahead of Tuesday's primary election. David Weprin confronted opponent Melinda Katz about what he sees as a conflict of interest.
"Because you chair the committee that regulates the real estate industry, that's why it's improper for you to get contributions from a majority of that industry."
Katz had cautionary words in response:
"David, as chair of the finance committee, I know looking through your contributions we probably don't want to have this discussion."
John Liu questioned opponent David Yassky about "discretionary spending", the controversial practice of city lawmakers distributing funds to pet projects in their districts. Yassky responded:
"I've been on record from my first days in the Council saying it's a bad way to distribute funds, indeed, published an op ed in The New York Post saying so well before I was running for this."
Liu further expressed his doubt:
"How could you say you're against discretionary funding when you gave out 40 of 51 members in discretionary funding, according to The Daily News?"
The candidate who garners at least 40 percent of the vote on Tuesday will face the Republican hopeful for comptroller, Joseph Mendola, a corporate attorney.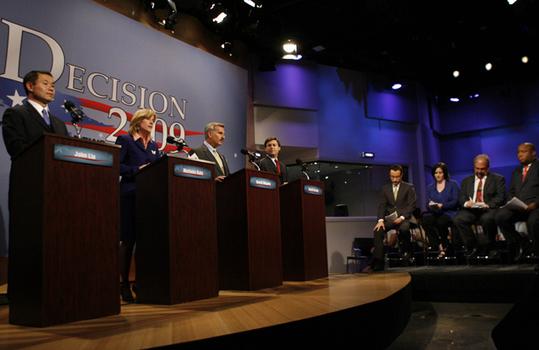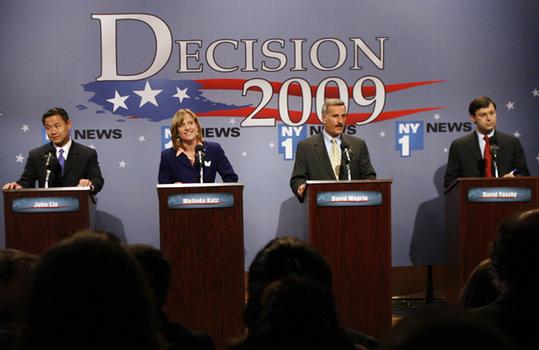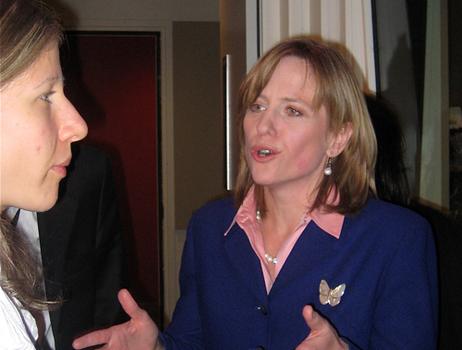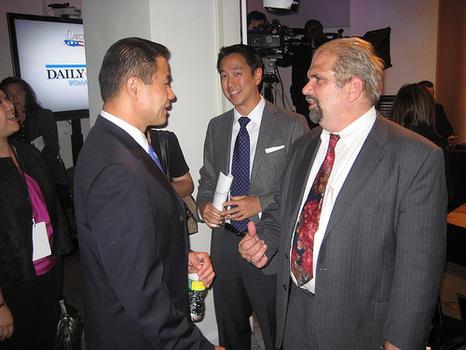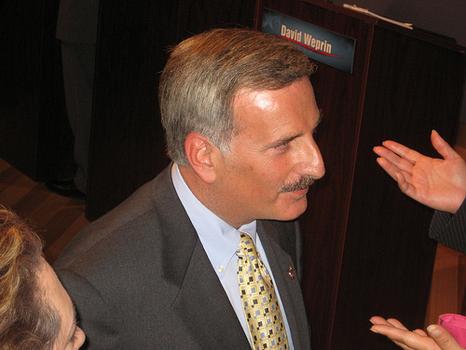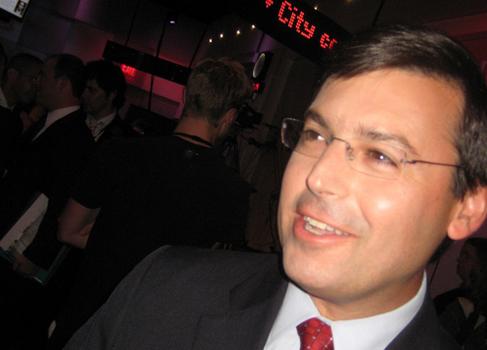 of