Last night the hearts of 24,881 tennis fans inside the sold-out Arthur Ashe stadium in Queens -- and the dreams of ESPN and Tennis Channel executives -- were crushed as 17-year-old American Melanie Oudin was ousted from the US Open.
Denmark's Caroline Wozniacki tossed the Georgia peach from US Open prime-time, 6-2, 6-2, in 88 minutes.
The girl who captured fans' imaginations with wins over Elena Dementieva, Maria Sharapova, and Nadia Petrova was gracious in her goodbye.
"Caroline played a good match," Oudin said. "She's such a strong player."
She said her new role as America"s sweetheart didn't factor into her error-filled game. "These past two weeks have been really different for me. I've gone from being just a normal like tennis player to almost everyone in the United States knowing who I am. I enjoyed it, but I don't think that affected my tennis game tonight at all."
Listen to Oudin reflect on her US Open run:
The most glaring problem with Oudin's game last night was her forehand. It misfired left, right, and center. It may have been the occasion, or perhaps the wear and tear on the body going so unexpectedly deep in the tournament, but in the final analysis, the unforced errors undid Oudin under the lights. She racked up 43 to Wozniacki's 20. And total points won…Wozniacki bested Oudin, quite predictably, 69-50.
Though the crowd was unquestionably in Oudin's favor, Wozniacki handled the situation masterfully.
"It's always tough to play against a home favorite," said Wozniacki of the match dynamics, "I just used the energy and tried to convert it into some good tennis. I think she's had an amazing run. I mean, she's only 17-years-old. I'm sure that she'll win many, many more matches in the future."
Wozniacki will play Belgian Yanina Wickmayer in the semifinals next.
(Getty Images)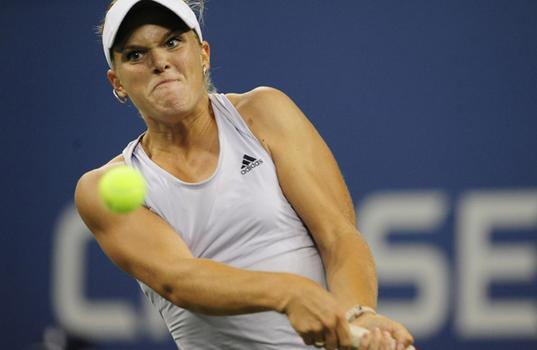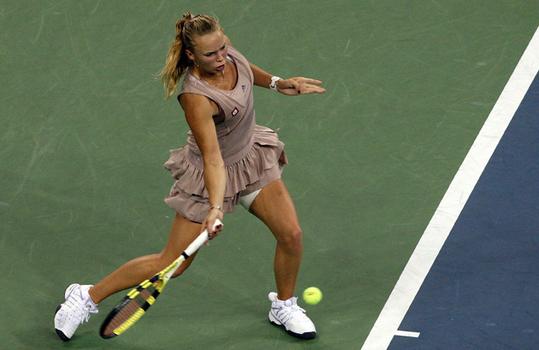 of