Hong Kong Dragon Boat Wakes Up in Queens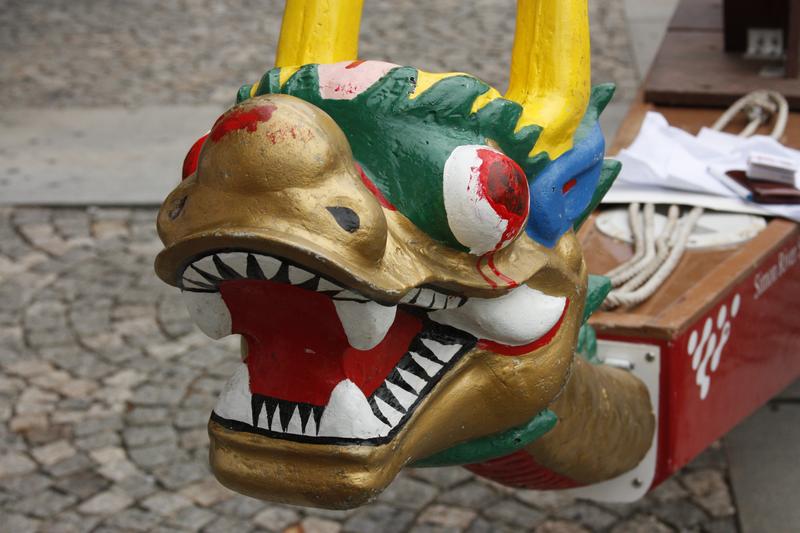 Moments before the sky opened up to a sticky summer storm, a dry wooden dragon appeared in Kew Gardens. Traditional lion dancers performed on the concrete as Buddhist monks blessed the dragonhead, which happened to be attached to a one-ton wooden boat.
It was all part of the Hong Kong Dragon Boat Festival's traditional Dragon Boat Awakening Ceremony, which took place this morning on the steps of Queens Borough Hall. Putting dabs of paint on the sleepy dragon's eye symbolizes waking him up--the ceremony is supposed to bring good fortune to onlookers, and is a precursor to this year's U.S. Dragon Boat race, which takes place on August 7 and 8 at Meadow Lake in Queens' Meadow Lake Park.
Dragon boats are piloted by up to 20 crewmen, including 18 paddlers, a steersperson, and a drummer to keep paddlers in-synch as they glide across the water. More than 2,000 boaters from across the U.S. and Canada will come to New York to compete for $20,000 in cash and prizes in the traditional boat race this year, which marks the 20th anniversary of the race in New York.
The festival will include martial arts demonstrations and traditional dance and music performances. Organizers expect more than 60,000 attendees, making it one of the largest multicultural festivals in the country.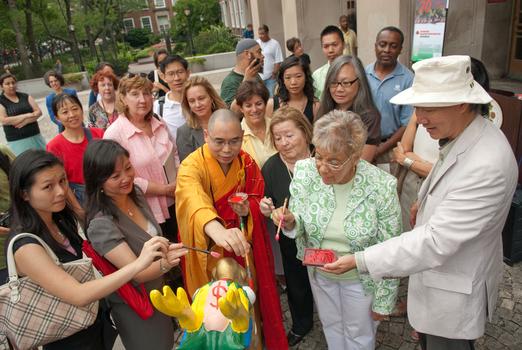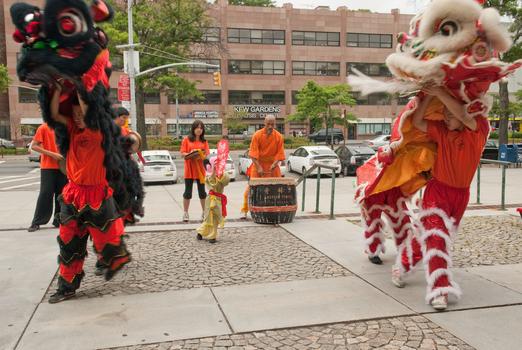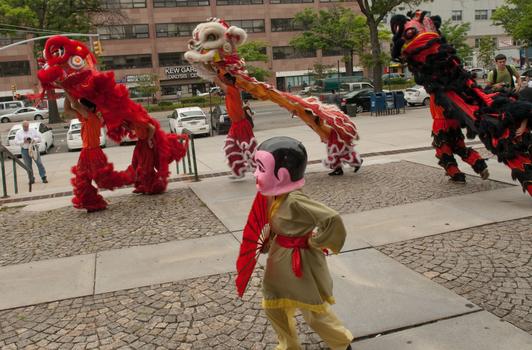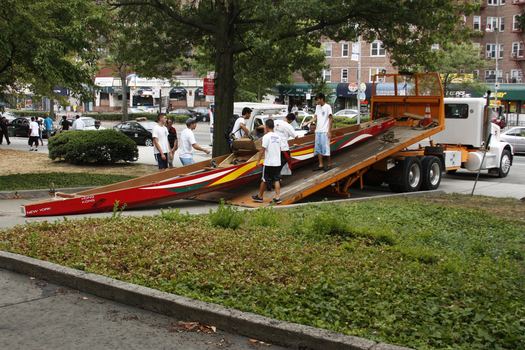 of