Atlantic Yards Arena Morphs--Again
New designs for the Atlantic Yards arena--the first 'official' ones since Frank Gehry left the project in June--came out today. Here's our report:
Since a picture's worth a thousand words, we reproduce one here. It's by Ellerbe Becket and SHoP Architects: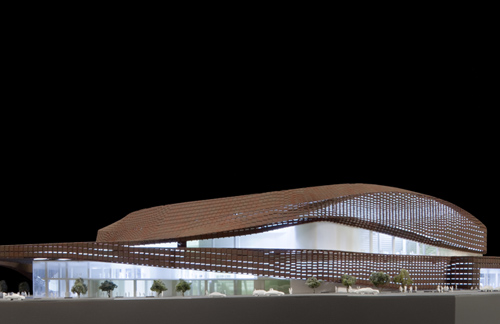 It's a bit snazzier than a design released earlier this summer (see below) by the state's economic development agency. That one had Ellerbe Becket as its sole architect (and the developer, Forest City Ratner, quickly disavowed the design and said it was 'leaked').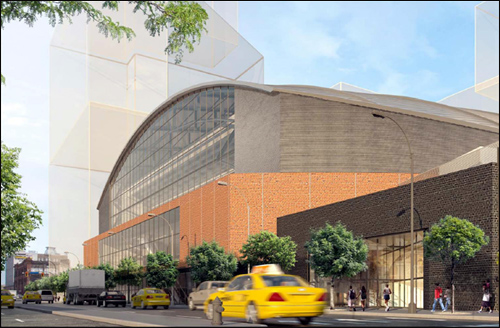 By comparison, below is Frank Gehry's design, as of last year. The arena is the building in the center.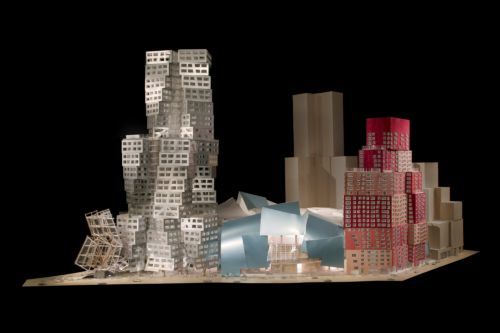 And, dated October 2006, Frank Gehry's earlier design (below), with the Miss Brooklyn tower in the forefront. Miss (or Ms., as it was sometimes called) Brooklyn has since been replaced with a structure elegantly named 'B1,' which would go at the same location. You don't see B1 in the latest Ellerbe Becket/SHoP design but it will go in approximately the same place. Ratner is waiting for a company to become its anchor tenant before announcing a construction timetable. You can also see a sliver of the green roof that was supposed to go on top of the arena but that was later dropped because of logistical difficulties.