US Open: A Suite With a View
Tuesday, September 08, 2009
by Nate ChuraThe view from Suite 136 in Arthur Ashe Stadium this afternoon was worthy of a luxury box. On the blue court below, close enough to hear every grunt, were the American doubles juggernaut, Mike and Bob Bryan, taking on Australians Carsten Ball and Chris Guccione.


One person enjoying the occasion was Dina Moscowitz from Forest Hills. She lives near the West Side Tennis Club, where the US Open was held from 1915 to 1978. Moscowitz went to the US Open at the faded gem, but prefers her view from the box at Ashe.
Listen to what Moscowitz says about suite living at the Open:
Despite its number, Suite 136 is one of only 90 luxury suites in the house. Each one has an attendant to care for the needs of its guests. The chief attendant in Mrs. Moscowitz's suite is Chris French.
Listen to French describe his job:
Meanwhile on court, the Bryan brothers, the #1 doubles team in the world, muscled past Ball and Guccione to clinch the quarterfinal contest: 6-4, 7-6(2).
The match was a routine win for the identical twins, considering the potential threat posed by their opponents. Both Ball and Guccione are southpaws. In tennis, as in all sports, lefties can be very dangerous.
But the Bryans have a strategy for that uncommon situation.
The Bryans were all business when Ball was serving at 4-5 in the first set. After Guccione missed two easy volleys, the Bryans quickly converted to take a 1-0 lead in the match
The second set almost saw a similar outcome with Guccione serving. At 30-40 Mike Bryan had a shot at a second serve, but was unable to seize the opportunity. Guccione then served a second serve ace to Bob Bryan to reclaim the advantage. On the next point, Ball quickly followed it up with a poach volley winner off Mike Bryan's return to keep his team on serve.
In the tiebreaker the Bryans got the early mini-break at 1-0 and soared to a 4-1 lead. After another "insurance" mini-break, Bob Bryan served out the match 7-2.
The Bryans will face the fourth seeds Lukas Dlouhy and Leander Paes in the semifinals this Thursday. Dlouhy and Paes defeated Wesley Moodie and Dick Norman in a tighter quarterfinal this afternoon 6-3, 5-7, 6-4.
(Getty Images)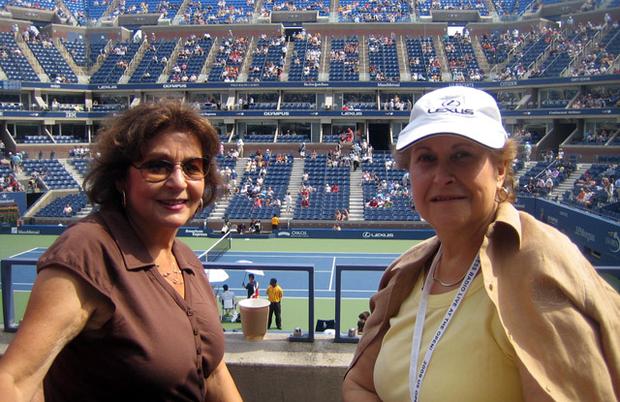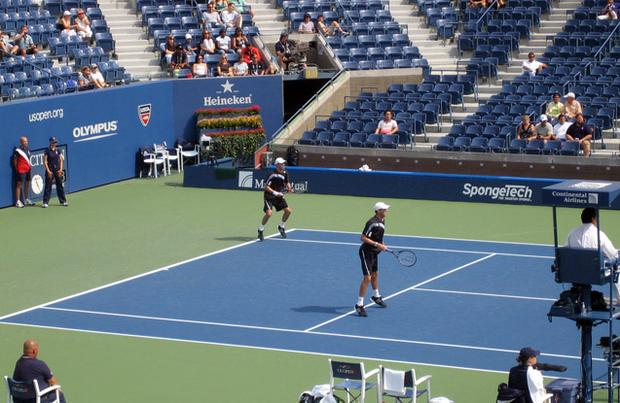 More in: