US Open: Georgia on My Mind
by Nate Chura Ray Charles said it best. Georgia was on the minds of American tennis fans on Day 8 of the US Open in Flushing Meadows, Queens this Labor Day.


After back to back upsets against the fourth seed Elena Dementieva and former US Open champ Maria Sharapova, seventeen-year-old Melanie Oudin, of Marietta, GA, continued the trend, besting 13th seed Russian Nadia Petrova to advance to the quarterfinals of her first ever Grand Slam. The final score was: 1-6, 7-6(2), 6-3.
Oudin got off to a sluggish start, losing the first set in 31 minutes, but quickly took a 2-0 lead in the second. However, the Russian would not give up easily. Oudin had to fight hard to reverse the momentum that had accumulated in the more experienced Petrova's favor. It took a lot of hustle and composure under heavy fire for the upstart to stay in the match. But each point Oudin won bred more inner belief and the large, excited crowd in Arthur Ashe stadium also threw her a lifeline. Eventually, the American found herself up 5-0 in the tie break before she closed out the second set. Oudin allowed Petrova just two points.
Oudin continued to roll in the third set, breaking Petrova in the first game. But Petrova broke Oudin right back. In the fifth game, with Petrova serving at deuce, Oudin hit a deep slice backhand -- a shot she's taken from retired Slam champion Justine Henin's toolbox -- and it caught Petrova by surprise, chipping the back of the baseline. The rattled Russian double faulted on her next serve to hand Oudin a break, and a 3-2 lead.
From that moment on, the momentum was all Oudin's. Petrova's play turned sloppy. She overcooked an overhead at 15-40, serving at 2-4, to give the unseeded teen a second break. Oudin served it out, finally winning on her third match point.
"You know," Oudin said afterwards in the press conference, "I think it's just mentally I'm staying in there with them the whole time, and I'm not giving up at all. So they're going to have to – if they're going to beat me, they're going to beat me, because I'm not going to go anywhere."
Hear what Nadia Petrova had to say about Oudin's game after the match:
Oudin had to beat four Russians to make it this far, a fact not lost on the young American. When asked about her preparation for the match, Oudin's response revealed a lot about the current state of women's tennis.
"Actually, [Petrova] played a lot like my past two opponents," she noted, "so I had the same kind of game plan going into it. I knew that she was really a tough competitor and I was going to have to play a good match."
Oudin could have found herself playing another Russian in her next round, where it not for a dramatic third set tiebreaker between Svetlana Kuznetsova and Caroline Wozniacki. Wozniacki, seeded ninth, beat the Number 6 Kuznetsova, 2-6, 7-6(5), 7-6(3). Tomorrow Wozniacki and Oudin will square off for a spot in the semifinals. The match will mark the first quarterfinal appearance (in a grand slam) for both players.
Listen here for Wozniacki's thoughts about her rival in the next round:
Unfortunately, Oudin's bull dog tenacity didn't transfer to former University of Georgia Bulldogs star, John Isner. He knocked out fellow American and 5th seed Andy Roddick in five sets over the weekend, but Isner ran out of luck yesterday on Louis Armstrong Stadium against the 10th seed, . The Spaniard knocked Isner out of the tourney, 4-6, 6-4, 6-4, 6-4, to advance to the quarterfinals.
For the first time in the Open era, there are no American men in the quarterfinals.
"It's rough," Isner said of his match with Verdasco. "He returns really well. Makes a lot of balls. On his serve, you know, that's his game. He serves about 75 percent first serves. He's lefty on top of that. He's running around, hitting forehands, so he's kind of hard to get. Maybe I could have done it a little bit better today. But he, for the most part just had me on the run. I didn't really stand a chance."
Yesterday also saw the surprise exit of Russian Nikolay Davydenko. The 8th seed retired after trailing Sweden's Robin Soderling, 7-5, 3-6, 6-2, in the fourth round. In the news conference that followed his loss, Davydenko said he was injured.
"Just some muscle problem, like groin muscle maybe," he said glibly. "I can't explain. I really don't know, big injury or small injury. You know, if I feel like I don't finish [my match], I don't finish. I stop it, like today."
Soderling was more than happy to take the win and progress to the quarterfinals. The down side for the Swede is he's going to have to play Roger Federer, who won his match easily against Tommy Robredo yesterday, 7-5, 6-2, 6-2. In the eleven times Soderling and Federer have gone head-to-head, Federer has never lost.
"If I can play well," Soderling said bleakly, "hopefully, I have a small chance."
(Getty Images)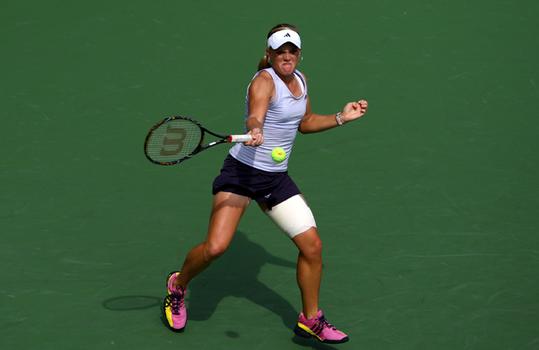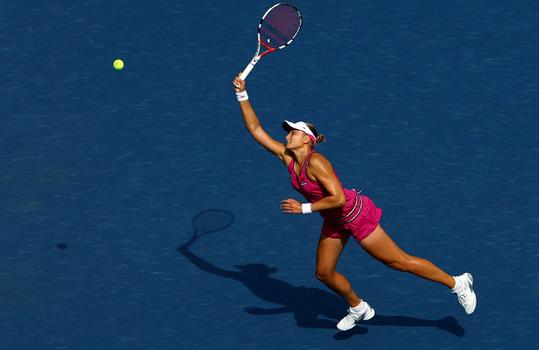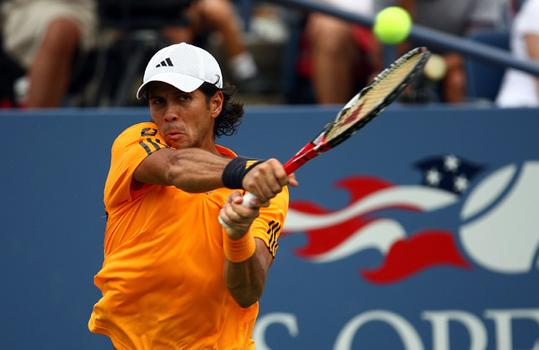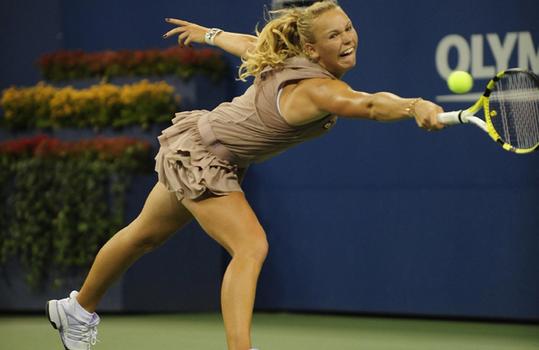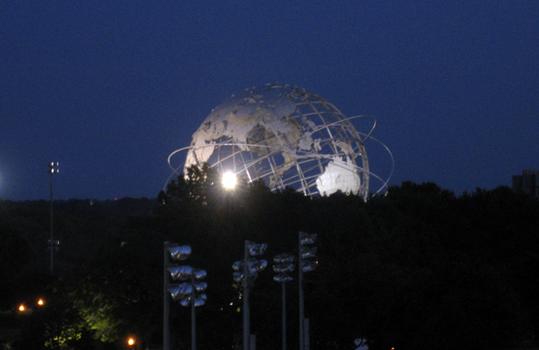 of