Seven Vying for Council Seat in Brownstone Brooklyn
No fewer than seven Democrats are running for an open City Council seat in Brooklyn. Its current occupant, David Yassky, is running for city comptroller. All the candidates are generally anti-development, which is the biggest issue in the area. So they are trying to distinguish themselves in other ways.

The 33rd City Council district stretches from the shores of Greenpoint down through Williamsburg and into the heart of brownstone Brooklyn. Its voters turn out in relatively large numbers, even in off-presidential years.
WOMAN: Good Morning
SECOND WOMAN: Hi.
SIMON: Good morning.
The district's older residents are among the most politically active.
SIMON: There you go.
That's why Jo Anne Simon showed up outside the Cobble Hill Cinemas one morning for a special showing of a movie for seniors.
SIMON: Here's your ticket.
Simon got invited by the local assemblywoman, Joan Millman, who sponsored the movie. Millman was the one who discovered Simon when she was head of the Boerum Hilll Association years ago. Millman encouraged Simon to become the Democratic state committeewoman from the area, which she's been for the past five years.
SIMON: I you know have something of an advantage in that I know a lot of people anyway.
For her day job, Simon's a lawyer specializing in the rights of the disabled.
WOMAN: We hope you get in.
SIMON: Thank you.
WOMAN: We're going to do our best, you know.
She's raised more money than any other candidate in the race, most of it coming from voters inside the district.
SIMON: It's about time somebody from the neighborhoods got elected. You know, a lot of people run because they've been involved in politics or worked for a political official .
That's a dig at her two main rivals, Evan Thies and Steve Levin, who are still in their 20s. Simon is 56. She moved to Brooklyn in 1981, which is about when Thies and Levin were learning to walk and talk in New Hampshire and New Jersey, respectively.
WOMAN: Nice seeing you.
THIES: Nice seeing you too.
A couple of hours after the movie, a couple of blocks away, one of those rivals, Evan Thies, is also courting the senior vote.
THIES: Sorry to interrupt.
He's shown up for lunchtime at a senior center in a public housing complex.
THEIS: There's an election ..
Thies is running on the coattails of his former boss, David Yassky, the current City Council member. Thies was Yassky's communications director, then chief of staff, for close to five years.
THIES: When I worked there, we got funding for senior centers .
Though he's only 29, Thies says his experience gives him a leg up: he's the only one who's worked in the City Council before, albeit as an aide.
THIES: We got security cameras.
And there's another reason Thies says people should vote for him:
THIES: This is also to a certain extent a struggle over who controls the city council. Is it progressives or is it more machine politicians?
He's alluding to a third candidate, Stephen Levin, who is 28, and is also running on the coattails of his former employer, Vito Lopez. Lopez is a state assemblyman and the chairman of the Brooklyn Democratic Party. He's been in politics a lot longer than Yassky, and has gained a reputation as a backroom dealer.
When Levin goes door to door in the Gowanus section of the district one evening--
LEVIN: I started as a community organizer.
Most people don't know who Lopez is.
LEVIN: I was hired by an assemblyman in Williamsburg.
Levin's gotten endorsed by labor unions that are close to Assemblyman Lopez. But the candidate says he earned those endorsements on his own merits.
LEVIN: In subsequent months I've seen a couple of them that were interviewing me and I talked to the issues that I think mattered to those members.
Even in this gentrifying part of Brooklyn, Levin sticks out as a white, Ivy League graduate who's single and has no kids.
MAN: What school did you go to again?
LEVIN: I went to Brown University.
MAN: And your degree in Brown University. You said Brown?
LEVIN: Brown, yeah. Uh, Latin.
But at times, he manages to find a connection.
LEVIN: What do you do?
WOMAN: I'm a musician.
LEVIN: Who's your favorite musician?
WOMAN: Brahms
LEVIN: My favorite piece of his is the first movement of the second symphony
Jo Anne Simon, Stephen Levin and Evan Thies and are the leading fundraisers in the 33rd district race, according to last month's filings. But that ranking could change when new data is released today.
n.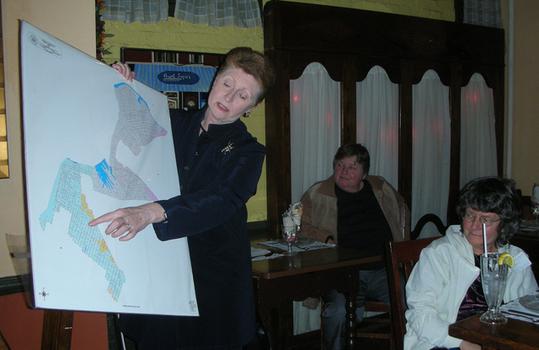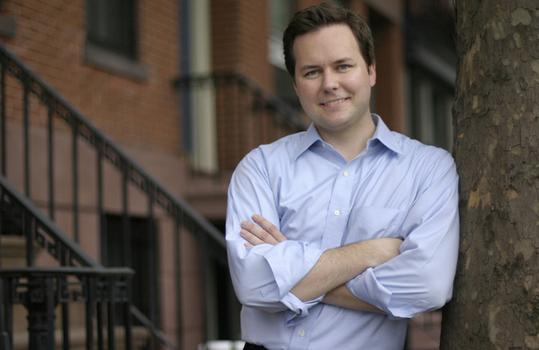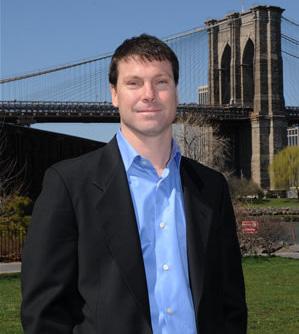 of