Democrats Wrestle for 19 Council Seat
One of the most competitive City Council races is happening in Northeast Queens. Six Democrats are vying in this month's primary – three of whom have significant money and big name endorsements. The 19th council district borders Nassau County and can seem a world apart from the more urban corners of the city. WNYC's Beth Fertig has more.
The term "McMansion" typically applies to oversized homes that sprung up throughout suburbia in the housing boom. But it's also a familiar phrase in Bayside, where City Council candidate Jerry Ianecce points to single family homes, most of which are modest in size.
IANNECE: Now you look at this small little house here which is appropriate for the location, look across the street from it. It's covering virtually the entire lot.
REPORTER: It looks like a town house.
IANNECE: You would think it's a multi-family but it's a one family house.
Iannece explains how homeowners took advantage of loopholes in the zoning law to turn small lots into overgrown structures of four or five thousand square feet. He takes credit for helping the council pass a law limiting overdevelopment.
IANNECE: Basically I've been a council member without the pay.
As chairman of Community Board 11, Iannece claims he's got the most experience of anyone running for the local council seat being vacated by mayoral candidate Tony Avella.
IANNECE: As chairman of the community board you're dealing with many of the issues that the councilmember deals with. The delivery of constituency services. The repair of road work, tree pruning, more cops for the local precincts.
Iannece has run twice before for the council. He has the backing of the Democratic Party and the teachers union. But he finds himself in a crowded field, with two particularly competitive candidates.
VALLONE: That will be a big help so that maybe we can get some changes that we want to see together.
MAN: Yes.
Paul Vallone is the youngest son of former City Council Speaker Peter Vallone. He's also endorsed by Mayor Bloomberg. That isn't always a selling point. Here in Whitestone, Tom Vroulis gave Vallone an earful about the mayor.
VROULIS: Bloomberg didn't do right. He's not doing right by the teachers, he's not doing right by the unions.
But Vroulis says he'll support Vallone, anyway, because he thinks he can get things done. Vallone claims he's able to persuade people with this argument:
VALLONE: When we have a problem, wouldn't it be better that I could call and knock on the mayor's door and say "Mr. Mayor we have an issue?" That's critical for small towns right here like Whitestone and Bayside and Flushing and Little Neck.
Vallone's oldest brother is also a councilman. But if Vallone and Iannece are campaining on their experience and endorsements, a third candidate is hoping to attract new voters.
MAN: Good evening sir. Say hello to Kevin Kim.
KIM: My name's Kevin Kim.
Kevin Kim is a 39 year-old lawyer who worked for Queens Congressman Gary Ackerman, and has his endorsement. While campaigning at the Long Island Rail Road stop at Auburndale, he tells voter Akbar Van Ter Pool why he's qualified.
KIM: OK well I think that I bring a very unique personal and professional experience to the table. I grew up in Bay Terrace. So I grew up in the district. I'm a product of the New York City public school system from kindergarten through high school.
If elected, Kim says he'd encourage more public-private partnerships to support after school programs. He's raised over $260,000 for the race – the most of any of his competitors. He opted out of the campaign finance system because he said its limits would hurt him as a latecomer to the race. Kim also speaks Korean and some Mandarin – handy in a district with an Asian population estimated at 25 percent. He sees himself as a bridge to newer ethnic groups and to young parents like himself who value the district's good schools.
KIM: My ability to, having grown up in this district understand what the needs of longtime residents are. But at the same time having had an immigrant experience myself understanding what newly arrived residents want or need.
Whoever wins will have to make those arguments all over again in November. Unlike some districts, which are overwhelmingly Democratic, Northeast Queens has supported Republicans in the past. Though this year, the one who's running – Daniel Halloran, has little money and already lost the mayor's endorsement.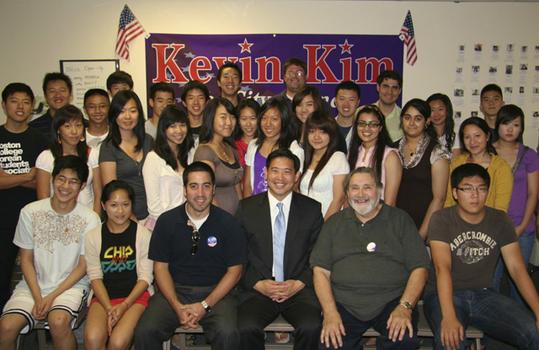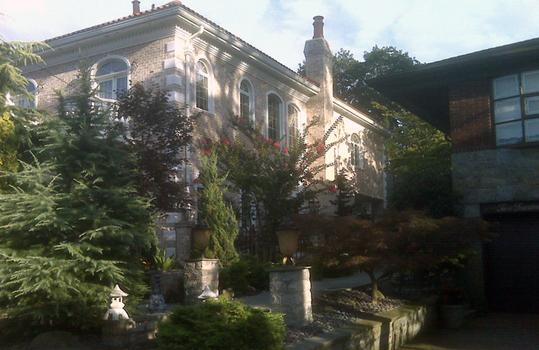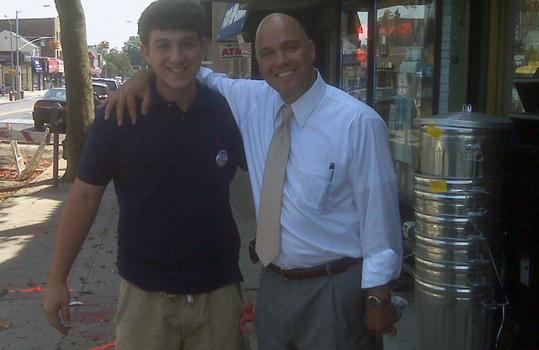 of