US Open: Day of the Underdog
by Nate Chura
Day Two of the U.S. Open came and went with the summer breeze. While the giants of the game like Serbian, Novak Djokovic, and Russian, Elena Dementieva, dismembered their first-round opponents in grand fashion on the featured show courts of the USTA Billie Jean King National Tennis Center, there was another group of challengers gutting out a living on the outer ring of courts deprived of such lavish comforts as the Chase Review Hawk-Eye system.


When most people think of professional tennis players, they think of Maria Sharapova. She won her night match quite easily. Or they think of Jo-Wilfred Tsonga, who hammered into submission yesterday 18-year-old Chase Buchanan, from Columbus, Ohio.
Mention the name Jesse Witten to most people, and be prepared for a blank stare. But on Court 7 yesterday, Witten, a 26-year-old tennis journeyman, made quick work of his opponent, too -- the 29th seed from Russia, Igor Andreev. It was the biggest win of Witten's career, taking only 97 minutes, 6-4, 6-0, 6-2.
Until then, Witten, from Naples, FL, had never won an ATP Tour level match, let alone advance to the second-round of a grand slam. Witten is currently the 276th ranked singles player in the world. He had to win three qualifying matches just to face Andreev in the main draw. Going into the tournament, Witten's total prize money for the year was a whopping $19,284. And in case you're wondering, there are no endorsement stipends on top of that. For winning his first-round match, Witten will receive $30,000, enough to keep the dream alive.
Witten played college tennis for the University of Kentucky, where he studied kinesiology. After the match, Witten was asked if he endorsed young tennis players going to college.
"I'd go back to college right now if I could," he said. "I loved everything about it. There's a couple guys, obviously, that can skip college and get away with it. But, I mean, there are so many guys that are at the mediocre level. There are so many guys that skipped college, and I know 'em now and they kind of regret it. Actually, a couple of my friends are going back. I think it's great."
To hear Nate's interview with Witten: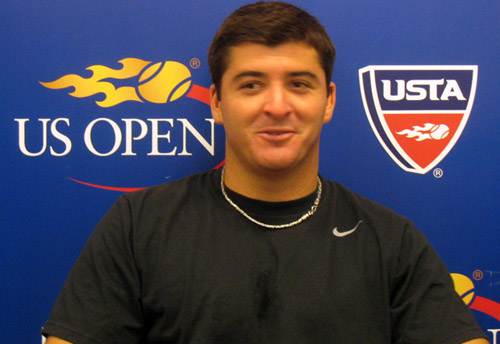 Of course, today it feels good to be Witten, but for many players of his caliber, travel arrangements home have already been made. Tennis is cruel that way. There are no teams. You're out there alone. The entire globe is competing and only a select, privileged few make money at the highest level.
Still, against all the odds, a constant flow of journeymen and women pour into New York every year to try and achieve their potential.
One such person on the women's side was Australian teenage upstart Olivia Rogowska, who came mighty close to defeating world #1 Dinara Safina yesterday on Arthur Ashe Stadium. It took Safina three sets to finally outlast the 167th ranked Rogowska, 6-7, 6-2, 6-4.
Safina confessed it was a tough day at the office."Very tough one," she said. "Well, I made it, you know. I made it into the second round, and that's a positive thing, because tomorrow is another day. Another chance to step in the court and you know, definitely play a better match."
The first upset of the Open came under the lights on Louis Armstong Stadium, where unseeded Kateryna Bondarenko defeated 11th seed and former French Open champion Ana Ivanovic, 2-6, 6-3, 7-6 (7). Not even shouts of encouragement in Serbian from members of the crowd could shore up Ivanovic's shaky serve.
The most thrilling underdog story of the day, however, is indisputably the first-round triumph of American wild-card entry, Taylor Dent, over Spaniard Feliciano Lopez in four sets: 4-6, 7-6 (6), 6-3, 7-5. It took four tries with match point on his racquet before Dent was able to close out his victory before an enthusiastic crowd on Court 11.
In 2007 Dent underwent major back surgery and during recovery was confined to a bed with plates in his back unable to move for nine months. After the surgery, many thought Dent would never play tennis again.
Yesterday's result marks the first grand slam match win for Dent since 2005.
'It's like waking up on Christmas morning, and seeing all these presents,' he said.
Go Taylor! Goeth the Underdog!
(Getty Images)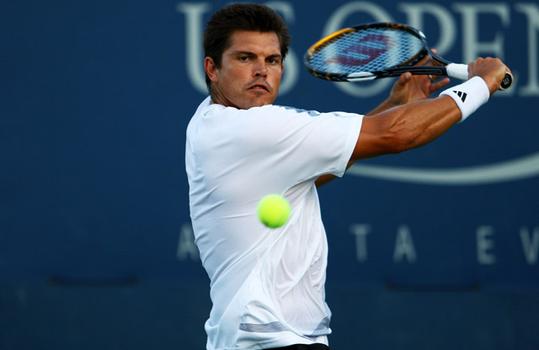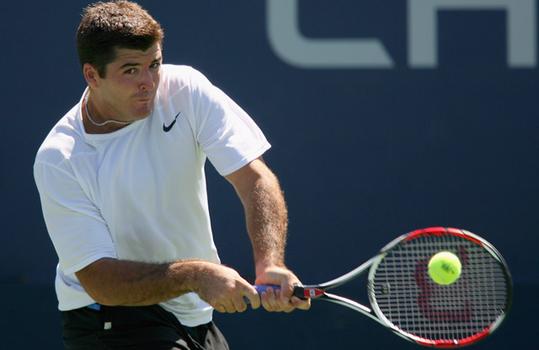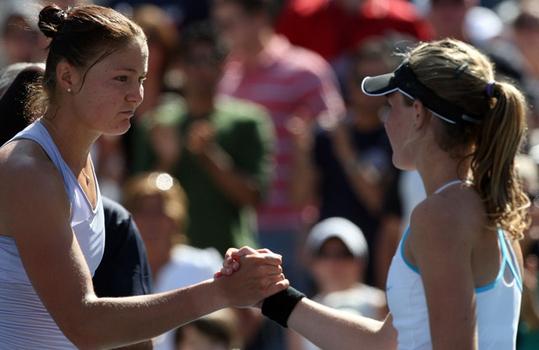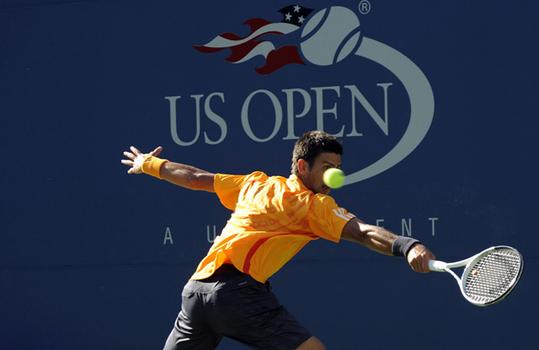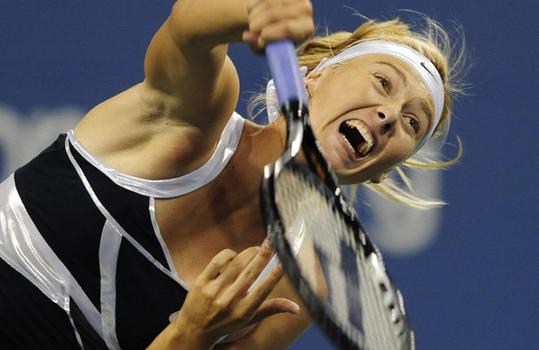 of