D.A. Candidates in Heated Debate
The three Democrats vying to succeed Manhattan District Attorney Robert Morgenthau squared off in a debate at John Jay College last night.They fielded questions on high-profile cases from Etan Patz to the Central Park jogger to Plaxico Burress and on their legal philosophies on drug law enforcement and parole-versus-prison, among other topics. The debate featured some sparring between Cy Vance and Leslie Crocker Snyder who's been hammering Vance for weeks for spending the majority of the last two decades in private practice across the country.
"During NY's worst crime, worst, when everyone here was in danger and our kids were being assaulted, you were in Seattle."
Snyder, a former state supreme court judge, claimed to be taking on what she called the old boys' club in the city.
Vance accused Snyder of changing her positions since she ran against Morgenthau in 2005, saying at that time she supported the death penalty.
"How is the electorate to know what are your core legal values, and when they won't change and bend to political whims."
Vance has the support of Morgenthau in the election.
Richard Aborn, a longtime gun control advocate, continued to cast himself as the most progressive candidate. While all three candidates broadly agreed that drug offenders ought to receive more treatment and less incarceration. Aborn suggested Vance didn't go far enough when he was on a panel issuing recommendations to the governor on reforming the Rockefeller-era drug laws.
"Those recommendations were routinely denounced by the advocates...and by everyone who's followed this topic as being wholly inadequate."
All three candidates once worked as assistant district attorneys under Robert Morgenthau. With no Republican in the race, the winner of the September 15th primary is almost certain to succeed him.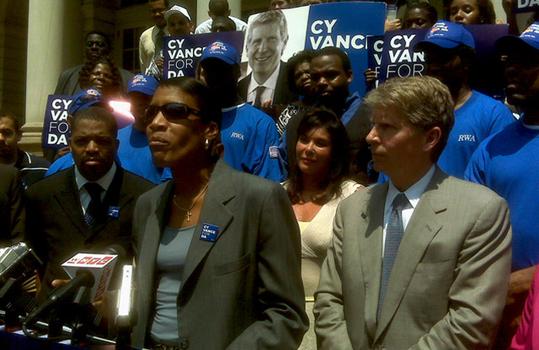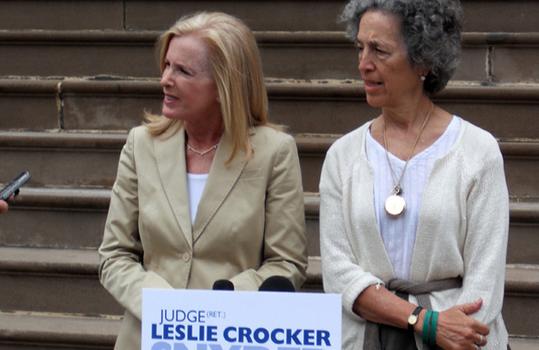 of