Public Advocate Candidates: Activist, Tenacious, Persistent, Inclusive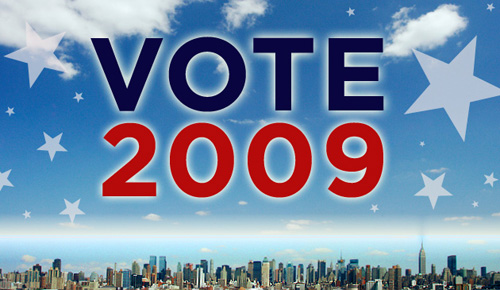 Listen to the debate:
The four major candidates for public advocate faced off in a debate that was broadcast Sunday morning. Early on, Councilman Bill DeBlasio took aim at the front-runner, Mark Green, who held the job during the Giuliani administration.
DEBLASIO: I have to say with all due respect to Mark Green, he has a little amnesia. He did not stand up to Rudy Giuliani when it mattered most when Giuliani wanted to stay on for 90 days at the end of 2001, Mark caved in to him for political reasons.
Green was quick to respond.
GREEN: There was not any public official in the eight years of Rudy Giuliani who stood up to him more often and more successfully. Twice I sued him on police misconduct. Twice I won.
DeBlasio and Green were joined by Norman Siegel, who's calling for a more activist office, and Eric Gioia, who leads in fundraising in the race.
The race is expected to be decided in the Democratic primary on September 15th.
Related stories:
The Choice for Public Advocate Is…
Public Advocate: Do We Need One?