Maloney: Skip Debit Cards, Use Credit Cards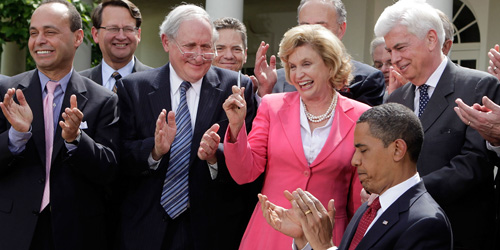 Today the Credit Card Consumer Protection Law long advocated by Congresswoman Carolyn Maloney actually takes effect (well, part of it, anyway; some measures start in 2010). Maloney worked hard for this and she has good reason to be proud.

But the law doesn't address the growing issue of debit cards charging big overdraft fees, where they used to simply decline a purchase if there wasn't money in your account (The New York Times editorial page weighed in on this practice today).

WNYC asked Maloney about this today. Her response:
'I would suggest that they not use debit cards. Use credit cards. We now have protections on credit cards.'
Maloney's unambiguous endorsement of one type of plastic over another is far from the establishment view. One consumer advocate who stood beside Maloney at the announcement today said he still thinks debit cards are vastly better, because they restrict your spending to what you have in your bank account. The Center for Responsible Lending says both payment methods have pluses and minuses. The Wall Street Journal recently gave a helpful rundown.
Maloney went on to say Congress should hold hearings on debit card fees.