Mario Cuomo Keeps 'Em Guessing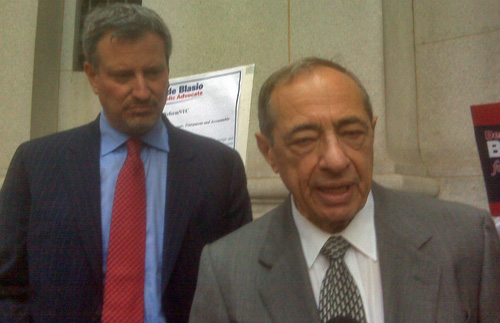 Does former Governor Mario Cuomo want to see his son run for governor?
'If he runs for governor, I want to see him.'
Cuomo hinted that there might be a way to avoid fallout from the growing rivalry between his son Andrew and Governor Paterson.
'What I am hoping happens is that all works out very nicely and everybody is happy in the end. And that can happen.'
Cuomo's remarks came at a news conference to endorse Brooklyn City Councilman Bill de Blasio, who's running for public advocate.