Forestry experts are evaluating the extent of damage done to hundreds of trees in Central Park during last night's fast-moving thunderstorm. About 100 trees were knocked down, and hundreds more have broken limbs, and may need to be taken down.
"Many of them are just snapped off halfway up or on the top or just split off. Like a bomb went off."
That's Neil Calvanese, with the Central Park Conservancy. He says crews have been working since last night to clear the roads and paths so they're safe to pass. Parks Commissioner Adrian Benepe says it's the worst damage he's seen in 30 years working in parks.
Benepe says last night's thunderstorm damaged several hundred trees in Central and Riverside Parks and he says those that didn't fall may have to be taken down, including American Elms, some of the oldest trees in the park.
"Those types of trees you won't see again for 50 or 75 years. It takes that long to reach the size and maturity of beauty of these trees."
Benepe is urging New Yorkers to avoid parts of the parks that have been roped off because of the danger of falling limbs. They include the paths leading up to the Great Hill, where more than a dozen trees fell, and the pool at 100th Street.
photos by Brian Wise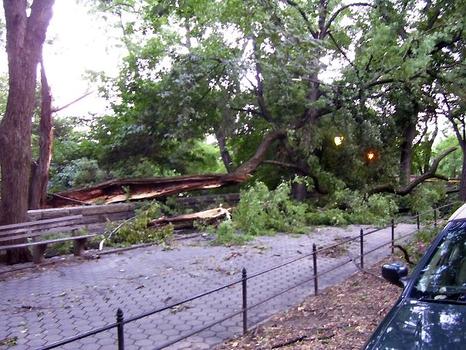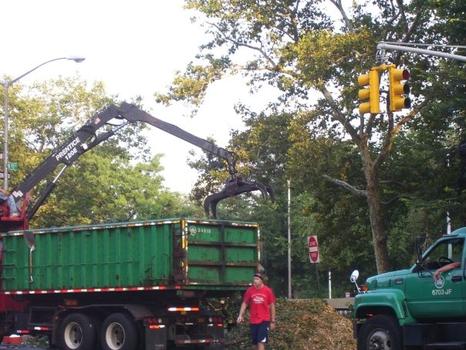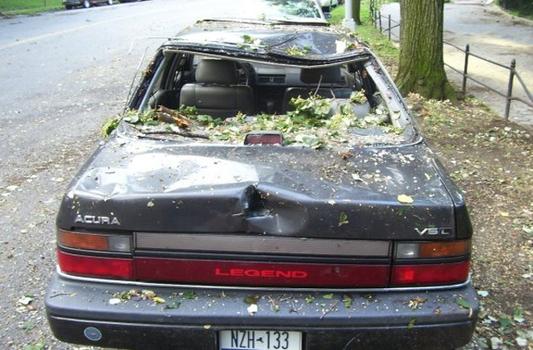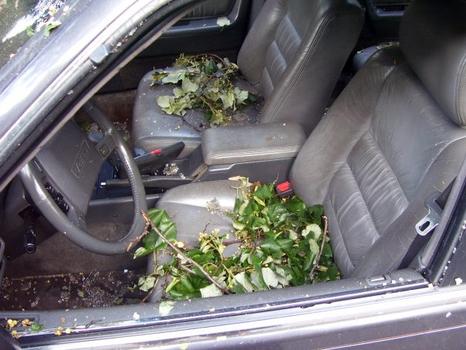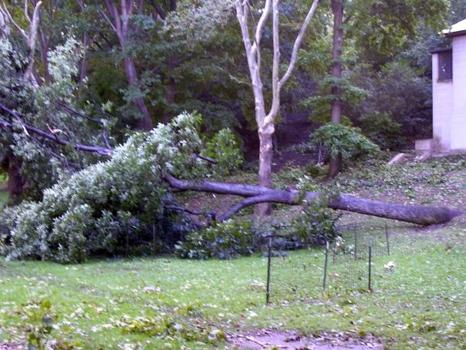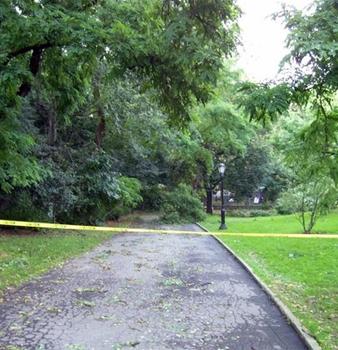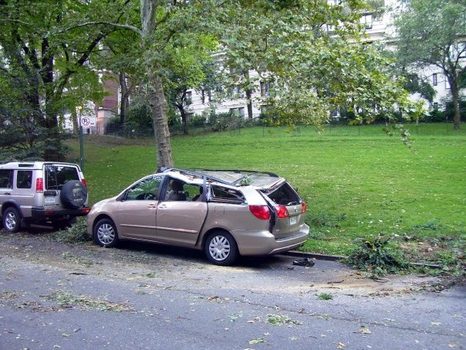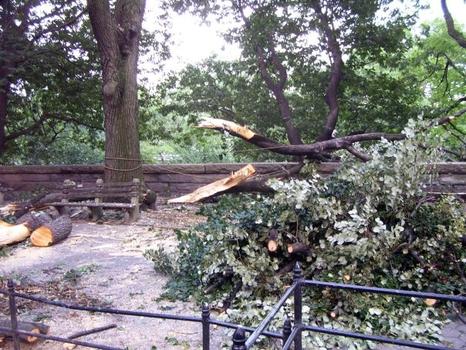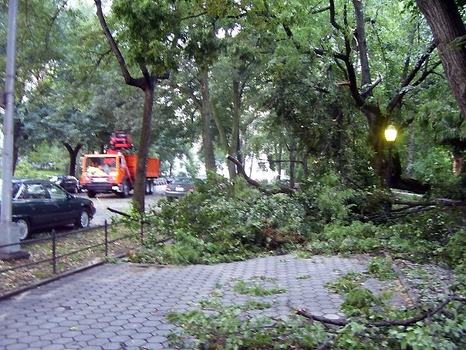 of