Como Se Dice 'First Tweet'?
Feeling intimidated by Twitter? So was Mayor Bloomberg. But then he got a tutorial, from none other than Jack Dorsey, the founder of Twitter.
'My first tweet was just before, but I did spend 45 minutes with him. Smart guy!'
After letting his aides do it for him, the mayor tweeted for the first time this morning, during his Spanish lesson. He typed 'Como se dice 'first tweet'?'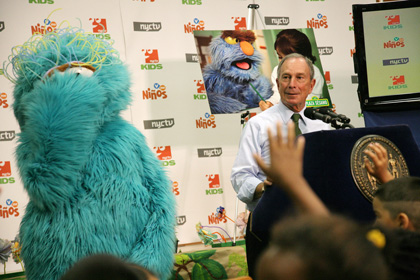 It's unclear if the mayor's tweet was affected by yet another outage at Twitter today. The online messaging site says on its status blog that it's analyzing its traffic data to determine the nature of the latest attack. Last week, Twitter was unavailable for several hours following hacker attacks that targeted a Georgian blogger who uses the site.