Collision on the Hudson: On the Scene in NJ
As soon as I heard of the helicopter and plane crash near Hoboken, I immediately took the train into the city to find out what happened. Getting off the train at the Hoboken terminal and walking about a half mile towards the crash site nothing seemed unusual or abnormal. Joggers and bikers passed me on the boardwalk and families and sunbathers played and lounged in a nearby park. But onece I reached the area between Pier A Park and Frank Sinatra Park, it was clear a tragedy had taken place.
Crowds were gathered along the river's edge and police and several police and rescue boats floated in the water. I saw officers from the Hoboken Police Department, Hudson County Sheriff's office, Port Authority Police and even some members of the NYPD. Everyone knew about the collision but very few knew exactly what happened.
Hoboken's Mayor Dawn Zimmer met briefly with emergency officials and New Jersey Governor Jon Corzine (he lives in Hoboken and the city is only one square mile, so it wasn't a stretch for him to show up). It's not clear what they discussed, but after their meeting, he left the scene. She resurveyed the scene and held a brief press conference asking the public to contact authorities if they come across any crash debris that may have fallen on land or washed up from the river. She wouldn't confirm any details of the crash or the investigation except to say that New York City had taken over the recovery mission.
The Associated Press reports two bodies were recovered in the water, one floating free and one in the wreckage. Other bodies were spotted in the debris. Of the nine crash victims, five were Italian tourists and a pilot on the helicopter and three people on the plane, including a child. National Transportation Safety Board was investigating the cause of the crash.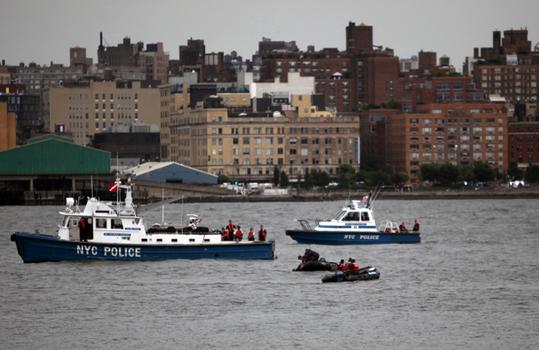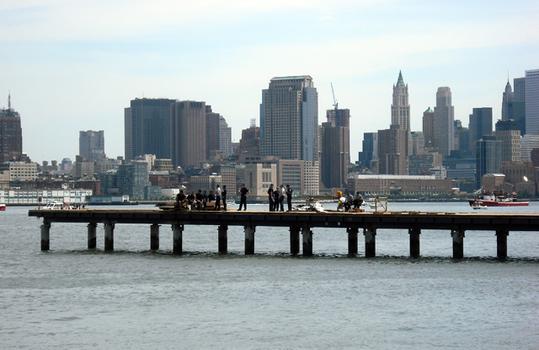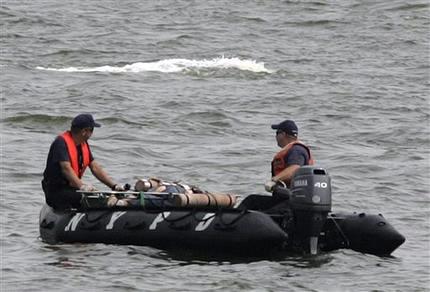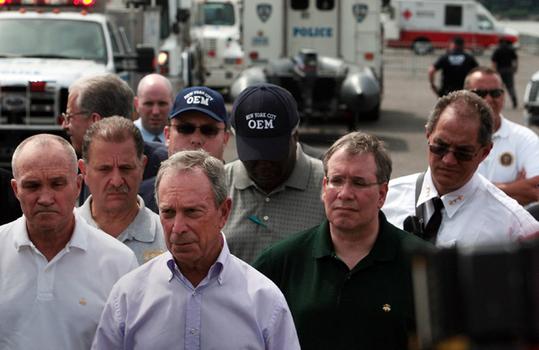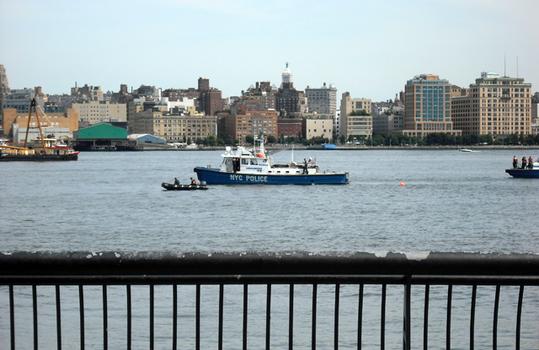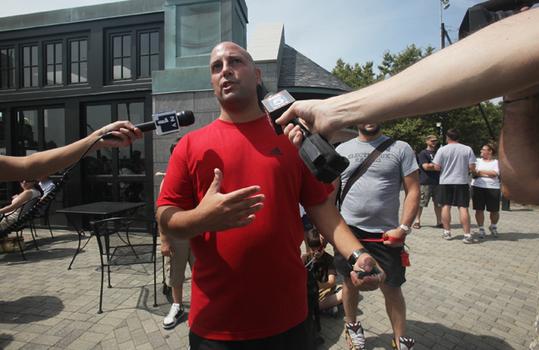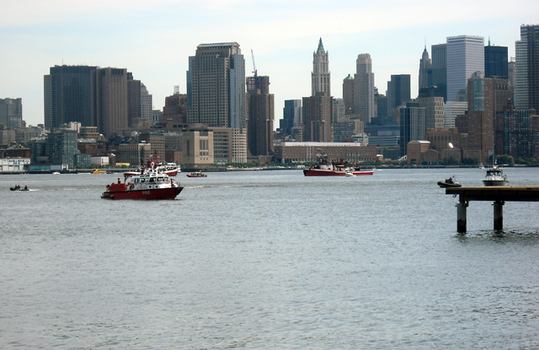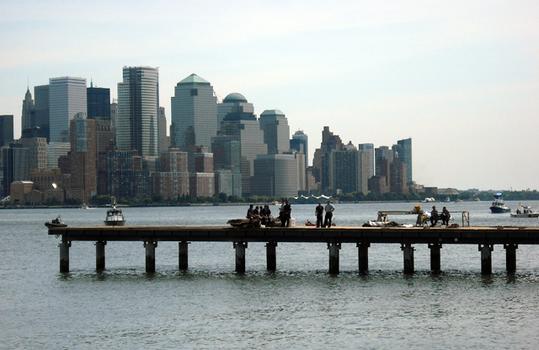 of