Brooklyn's Greenest Block

A block along Brooklyn's Lincoln Road has won an award for being the "greenest" residential block in the borough. Judges in the Brooklyn Botanic Garden contest gave the stretch of Lincoln between Bedford and Rogers Avenues the prize because of its full trees, lush sidewalk gardens and stoops filled with colorful planters.
Robin Simmen, director of the garden's Green Bridge program, says she's been judging the block for several years.

"I've watched it really transform from a block with a lot of garbage-filled lots and tree-beds that weren't cared for into the incredibly beautiful, sort of Garden of Eden that we're seeing today."
Tolonda Tolbert has lived on the block for seven years. She says it takes a tight-knit group of neighbors to break up concrete and beautify their neighborhood, one plant at a time.

"The young people and the older residents work together side-by-side, sweatin' it out (laughter)...So I think that is something that's very special. We live in an old-fashioned neighborhood."
More than 250 of the borough's blocks entered the contest this year. The winner gets $300 to put toward their block association.
Reporting by Rachel Senatore.
Images by S. Josephson, courtesy Brooklyn Botanic Garden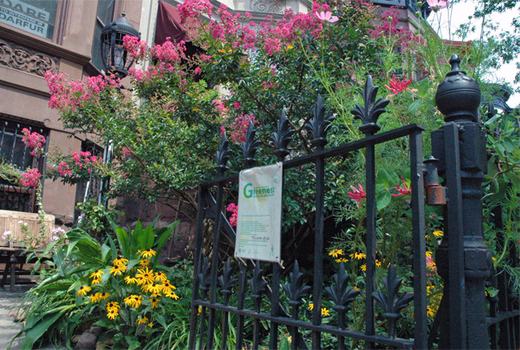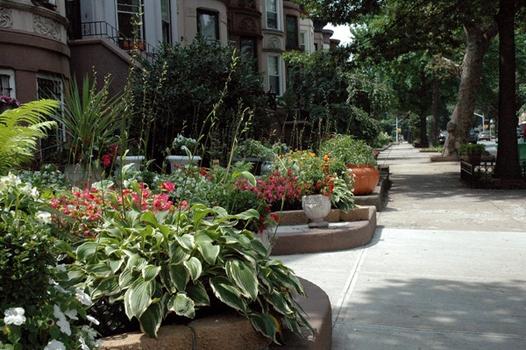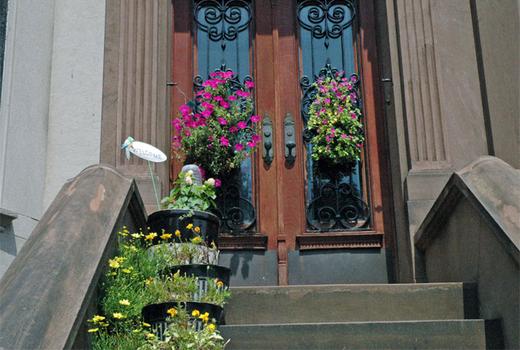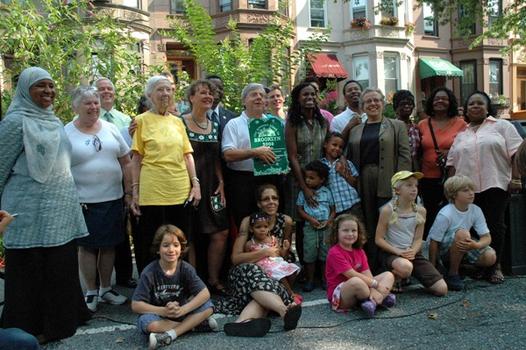 of