Saturdays on Summer Streets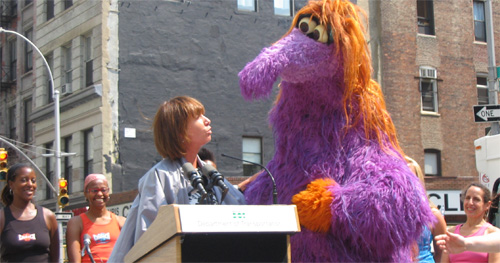 Park Avenue is filled with traffic today, but the scene will be much different on Saturday morning. The city's Summer Streets program returns, with a seven-mile, car free route from the Brooklyn Bridge up to 72nd Street, along Lafayette St, 4th Ave and Park Ave.
Transportation Commissioner Janette Sadik-Khan says 50,000 people took advantage of Summer Streets events last year, and she expects more will turn out this August.
'The idea behind Summer Streets is really quite simple. We're trying to create an appealing public space for people to enjoy, and what we've seen is that New Yorkers will do the rest.
Along the route, walkers and cyclists can take part in free dance and fitness classes, borrow a bike through a bicycle sharing program, or take a free tennis lesson. The Summer Streets program will take place for the next three Saturdays, from 7am to 1pm.'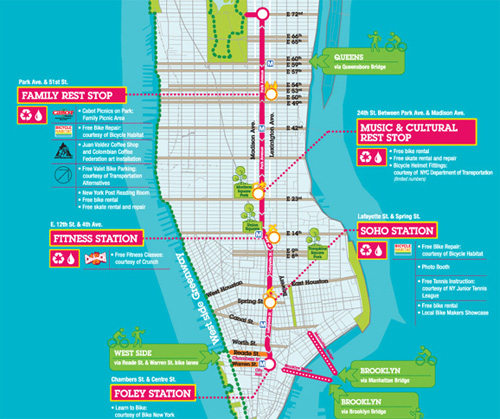 Reporting by Rachel Senatore.