Copa NYC – Week One Report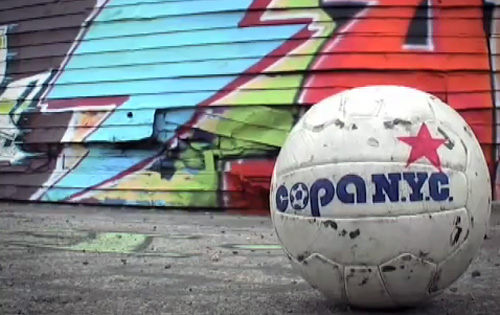 Americans may not be too big on soccer, but New Yorkers sure are. And for the proof, head to Maspeth this weekend for the final rounds of the inaugural Copa NYC tournament.
Here's how it works. Immigrants from 16 countries, living here in New York, are donning their other national colors and representing their homelands on the pitch.
Here's a taste from the opening round last weekend in Flushing Meadows Corona park, in the shadow of landing planes at nearby La Guardia Airport. Adi Narayan  pulled aside a few players to chat about this local tournament with a global feel.
And here is a conversation between host Jami Floyd and Spencer Dormitzer, co-founder of Copa NYC, about this weekend's line-up and other curiosities of the tournament, like how much does the Albanian team actually have in common with real Albanian national team?
For times, locations and match results, go to the Copa NYC website