NJ Corruption Scandal Widens
WNYC's Bob Hennelly discusses the latest in the NJ scandal and what we can expect in the week ahead with Soterios Johnson on Monday's Morning Edition.
Details continue to emerge about the corruption scandal that has implicated the mayors of Hoboken and Secaucus, two state assemblymen, five rabbis and dozens of others. WNYC's Bob Hennelly is reporting the story and speaks with Brian Lehrer.
Illegal Organ Trafficking
Along with the various public officials and religious leaders arrested yesterday, 58-year-old Levy Izhak Rosenbaum of Brooklyn was charged with trying to arrange a kidney donation for $160,000. Anthropologist Nancy Scheper-Hughes has investigated the illegal organ racket for almost a decade. She talks to Brian about how she blew the whistle on Brooklyn's organ bazaar.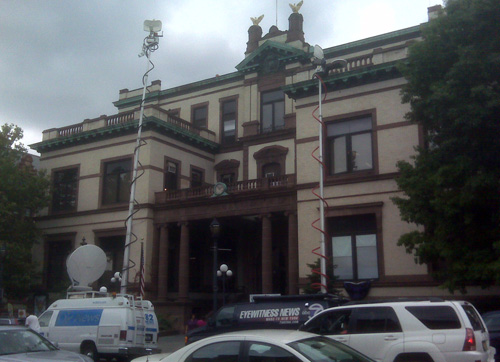 Hoboken Mayor Peter Cammarano says he'll stay in office while he fights a charge of taking a $25,000 bribe. The mayor was among 44 public officials, rabbis and others arrested in an FBI sweep across New Jersey and Brooklyn yesterday. Cammarano made a brief statement before reporters this afternoon, but took no questions.
"Good morning. I'm going to issue a brief statement. I'm not going to be taking any questions. I want to state categorically that the charges that have been leveled against me in federal court are completely baseless and I deny any wrongdoing in connection with the allegations that are contained in that complaint. Like anyone else that's involved in a matter in the U.S. District Court like I am, there is a presumption of innocence. I am entitled to that presumption of innocence. I look forward to a day in court to vigorously defend against these charges and to redeem my name and clear my name. I have no intention of resigning my office. I believe that I am fully capable of carrying out my oath of office and the duties of my office while this case is pending. On advice of counsel I am not going to be issuing any other statement or discuss a matter that's currently pending in the courts."
The mayors of Secaucus and Ridgefield and two state assemblymen also face corruption charges. The 10-year federal money laundering probe also led to the resignation of the state's Community Affairs Commissioner, Joe Doria, but he's not been charged.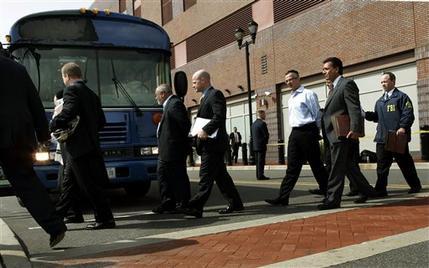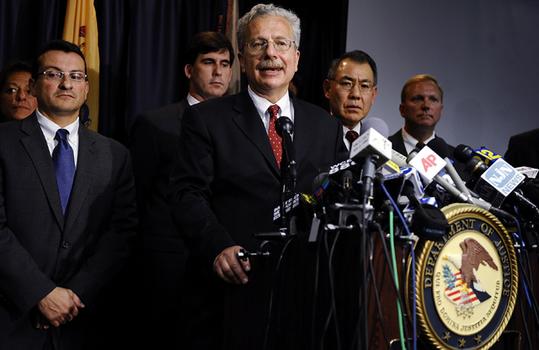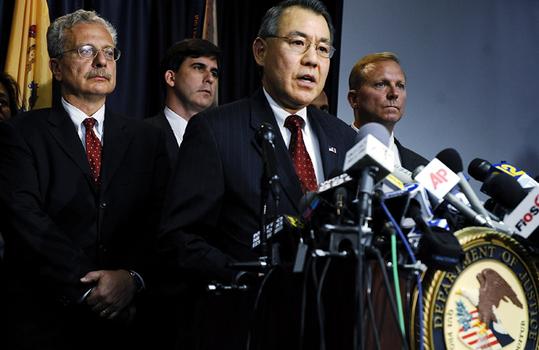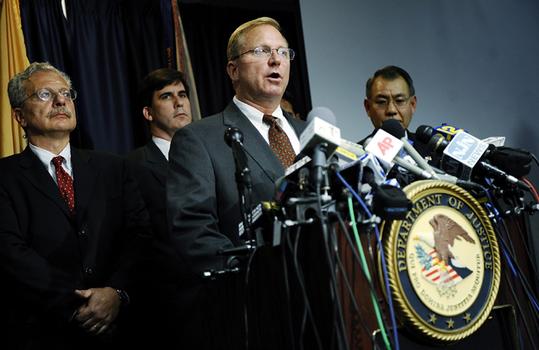 of