Obama Gives Boost to NJ Gov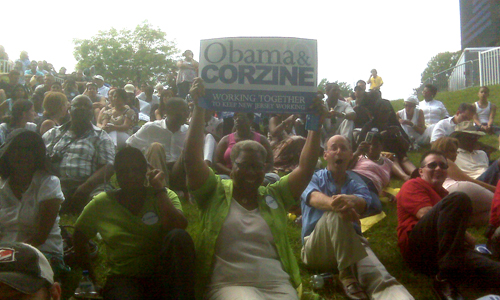 Gatekeepers managed the list for the fundraiser held behind the scenes at the PNC Arts Center in Holmdel, New Jersey. About 200 top Democrats got past the person with the clipboard to spend some time with President Barack Obama and Governor Jon  Corzine.
Meanwhile, thousands of others filed into the 17,500-seat  facility in anticpation of hearing Obama make his case for, among other things, Corzine's re-election. The event had to be moved from Rutgers University in New Brunswick after organizers were swamped by requests tickets.  After this, the POTUS is heading to make a speech at the NAACP awards dinner in Manhattan.