WNYC to Acquire WQXR
Tuesday, July 14, 2009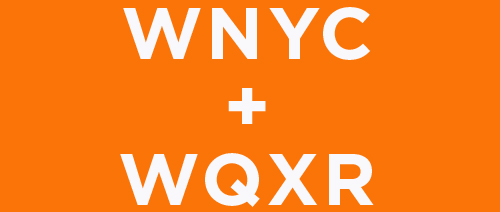 >>FAQ from WNYC's Listener Services
WNYC to Acquire Classical Station in Three-Way Deal
WNYC News
You could think of it as a game of musical chairs involving The New York Times, Spanish language broadcaster Univision, and this station, WNYC.

WNYC to Acquire WQXR, Plans to Keep Classical
by Ilya Marritz
Major changes are coming to New Yorkers' radio dials. In a three-party deal announced today, the city's only full-time classical radio station -- WQXR -- will be acquired by WNYC, and the New York Times will get out of the radio business.

Financial 411
WNYC News
WNYC gets a new FM frequency, Univision moves down the dial, and The New York Times gets out of the radio business. Guest: WNYC President Laura Walker.

WNYC to acquire New York classical station WQXR
WNYC Culture
WNYC announced today that the station has acquired classical music station WQXR and the radio channel 105.9 FM from the New York Times for $11.5 million.

Official Statement from WNYC President Laura Walker
WNYC Radio Purchases WQXR from The New York Times, Preserving a Station Dedicated to Classical Music on the NYC Airwaves
More in: