NYC Fans Remember Michael Jackson
Undeterred by scattered showers, and big crowds, hundreds of New Yorkers watched the televised memorial service of Michael Jackson on big outdoor screens in Times Square and Harlem. Hundreds of people were there mourning the death of Michael Jackson. But they were also visibly celebrating his life. They were singing along with his songs, chanting his name, and sharing tearful stories. One woman told about the time she saw the Jackson 5 perform at the Apollo in 1969. She says she came out today to say thank you to him.


Linda Temple says she went to Times Square from her neighborhood of Harlem because the crowds on West 125th Street, outside the Adam Clayton Powell state office building, were too much.
.
"I was on 125th street and both sides of the streets were jam packed. People did not move when that pouring rain came down on them -- they stood still. If thats not L-O-V-E I don't know what it is."
Queens native Beethoven Oden viewed the service on big screens in Times Square. He says he came out during his lunch break to say good bye to someone he felt he knew.
"It's one of those things, where you know him but you don't really know him. You always thought that he'd be around. But he's not. It's sad."
Elizabeth Marrero of the Lower East Side came to Midtown with her entire family. She held a poster sized picture of the pop icon. Marrero says she wants everyone to know she's a fan.
"In my car I play all his CDs and roll down my windows even though its 100 degrees outside so that the people could hear his songs as I'm driving through the neighborhood."
Fans played his music and some cried as they watched the service. Some even watched while dressed like Jackson.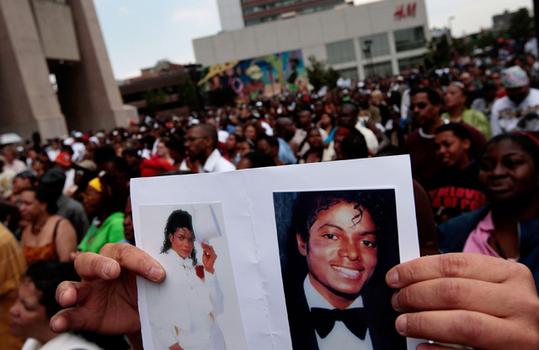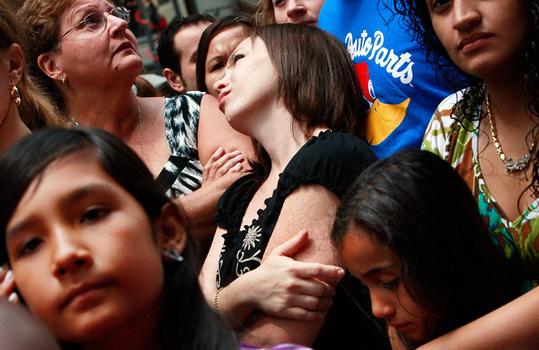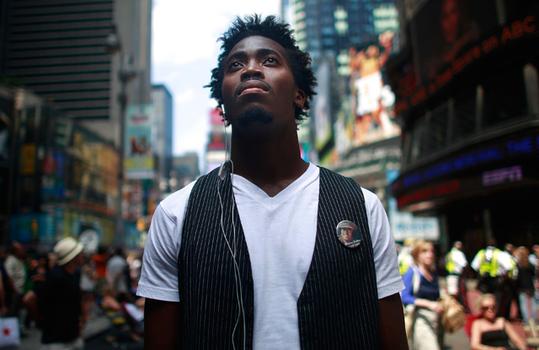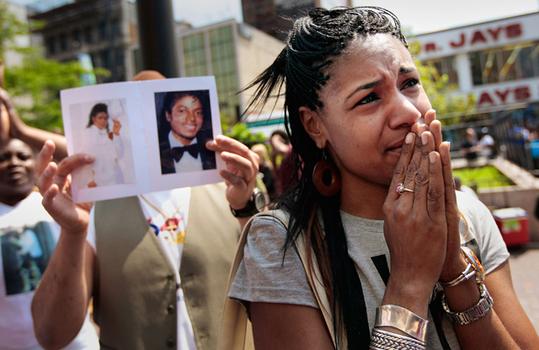 of