PAL Closes Harlem Street for Play
The Police Athletic League is closing off a street in Harlem today for this summer's first "Play Streets" event. Kids were playing sidewalk games, like double dutch, hopscotch and tug-of-war under the hot sun, until they were joined by Manhattan District Attorney and league chairman Robert Morgenthau, who helped them cool off.
"Opening the fire hydrant is the most important thing. That's a real, you know, right of summer."
The Police Athletic League says the "Play Streets" program will run for a total of seven weeks this summer and is free for all New York City kids.
Reporting by Rachel Senatore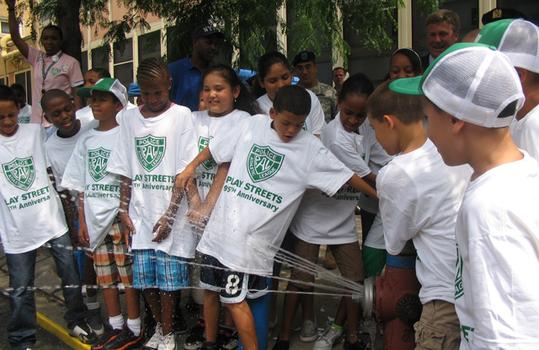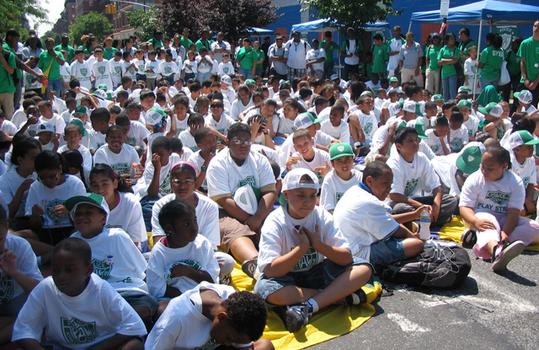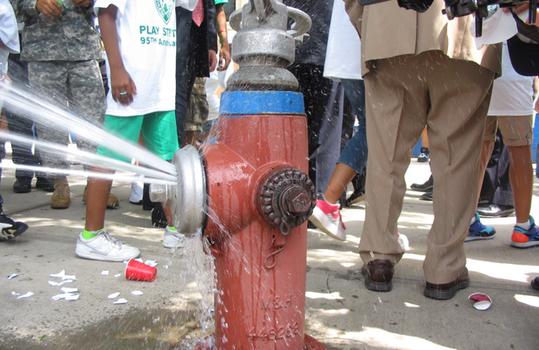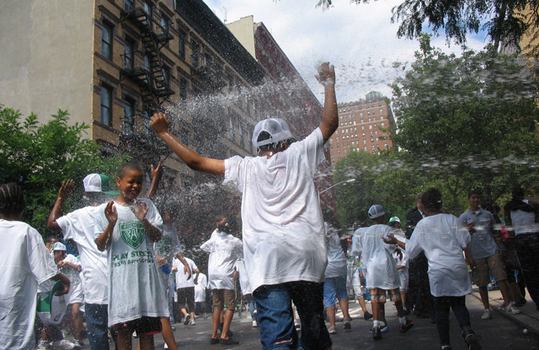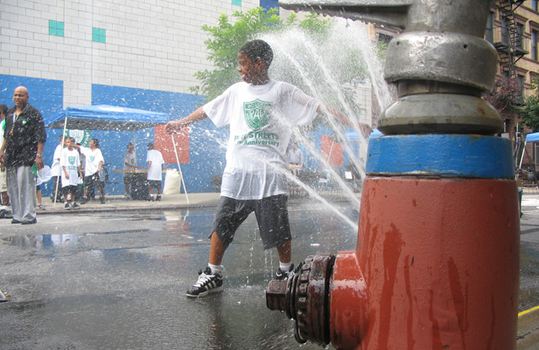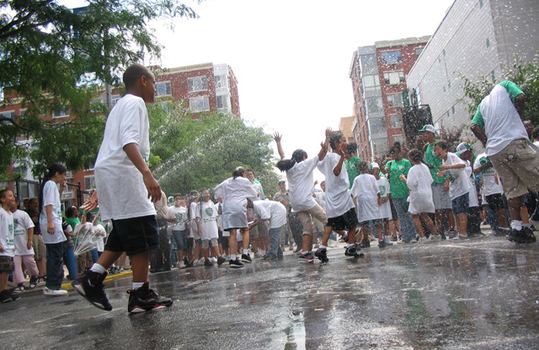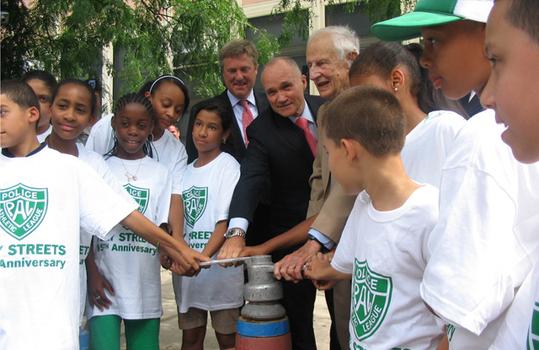 of