Copious Franks, Hyperbole & Condiment Puns at Hot Dog Weigh-In
"They say that competitive eating is the battleground upon which God and Lucifer wage war for men's souls, my friends, and they are right! For the battle that will occur on July 4 is a battle for the ages, a battle of the titans!"
Otherwise known as Nathan's International Hot Dog Eating Contest at Coney Island. Richard Shea, of Major League Eating, excited a crowd in Herald Square today to prepare them for the contest.
Mayor Bloomberg joked that he was happy to help kick off the contest with today's weigh in.
"As a matter of fact, I relish it. So let me make it a-bun-dantly clear, the hot dog holds a special place in the hearts and stomachs of all New Yorkers. But to be frank! I am but an amateur compared to the major league eaters squaring off on Saturday in Coney Island to show who cuts the mustard!"
The festivities take place at Surf and Stillwell Avenues Saturday morning at 11. Defending his championship after eating 64 hotdogs last year, is Joey Chestnut from San Jose, California.
Reporting by Alana Rigal, Rachel Senatore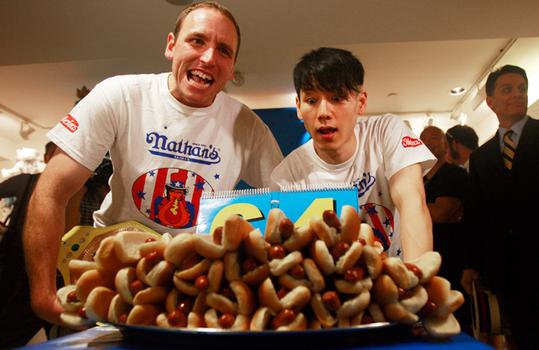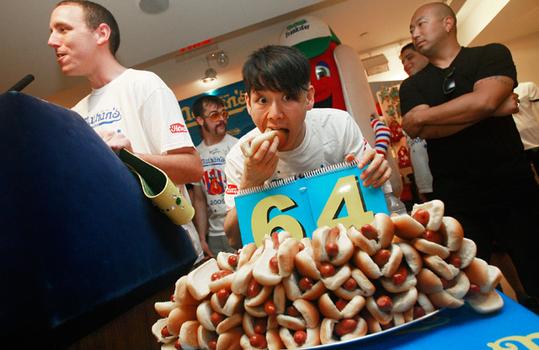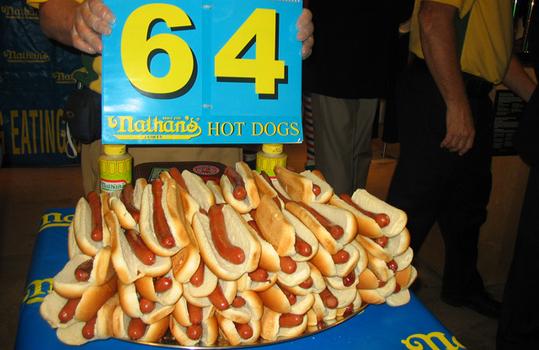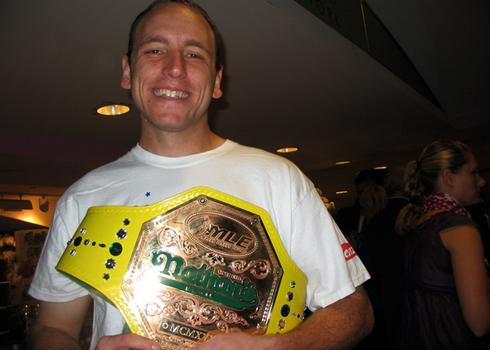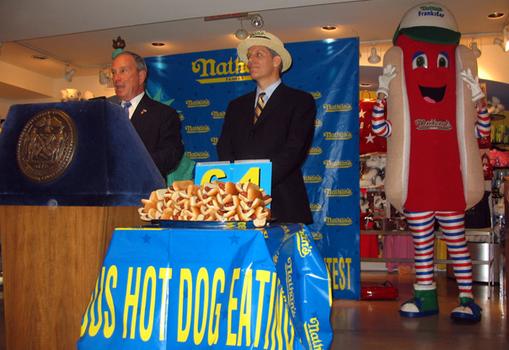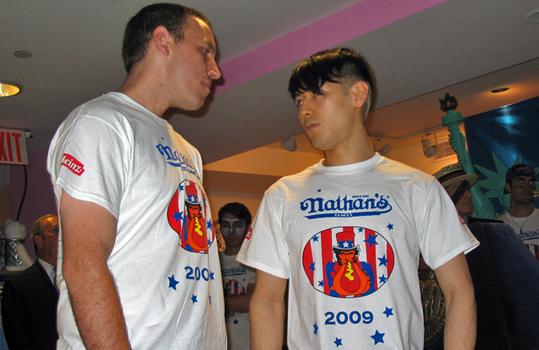 of