Boost in Jobless Benefits Stalled in Albany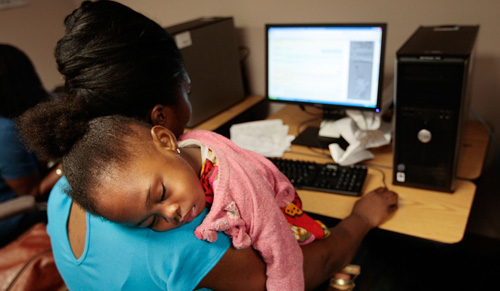 Advocates for the unemployed say the political stalemate in Albany has cost jobless New Yorkers more than $250 million in new unemployment benefits.
Andrew Stettner is deputy director of the National Employment Law Project. He says a bill to raise jobless benefits, from $405 to $475 a week, was short-circuited at the last minute.
'This is very timely which is why it's frustrating. there's some things that need to happen now. this is the relief that's badly needed in this economy so waiting until the recession is over to increase unemployment benefits doesn't have the same economic impact.'
Stettner says it's likely state lawmakers won't take up the bill until next year. In a joint report, NELP and the Fiscal Policy Institute say the state's maximum unemployment benefit is lower than that in Pennsylvania ($539), New Jersey ($584), and Connecticut ($576).
New York's unemployment trust fund has been borrowing money from the federal government to pay out benefits because it hasn't been collecting enough to cover all the benefits it currently pays out. The bill before state lawmakers would have filled the shortfall by increasing the amount employers pay into the fund.