The Takeaway: Remembering Stonewall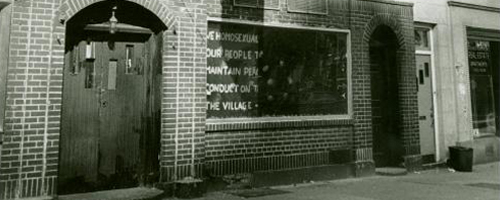 Forty years ago this weekend, America mourned the death of Judy Garland. Among the saddened were denizens of a West Village gay bar, the Stonewall Inn. On June 28 of that year, New York City police raided the bar, something they'd done many times before.
But this time it was different. Gay men, drag queens and a few women fought back. It turned into a six-day rebellion that sparked the modern civil rights movement for the gay community.
On Friday morning, the Takeaway's Katherine Lanpher spoke with David Bermudez, who was at the Stonewall Inn that fateful night, and 29-year-old Jason Haas, a civil rights leader in the lesbian-gay-bisexual-transgendered community.