Today in History: JFK in Berlin
On June 26, 1963, President John F. Kennedy addressed a vast crowd of Germans on Rudolph Wilde Platz near the Berlin Wall. In his speech, Kennedy condemns the wall separating East from West, calling it a "vivid demonstration of the failures of the Communist system" and praised the "fighting spirit" of West Berlin.
"Two thousand years ago the proudest boast was 'civis Romanus sum' (I am a Roman citizen). Today, in the world of freedom, the proudest boast is 'Ich bin ein Berliner'... All free men, wherever they may live, are citizens of Berlin, and, therefore, as a free man, I take pride in the words 'Ich bin ein Berliner!'"
Thanks to WNYC Archivist Andy Lanset and John F. Kennedy Presidential Library and Museum, Boston.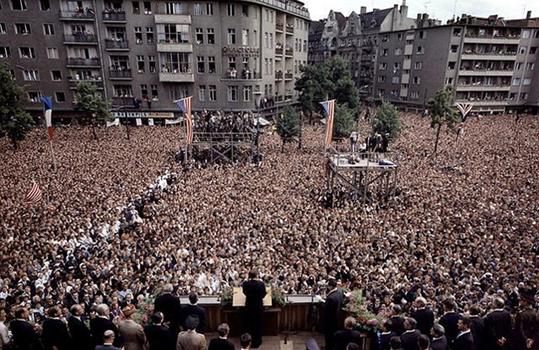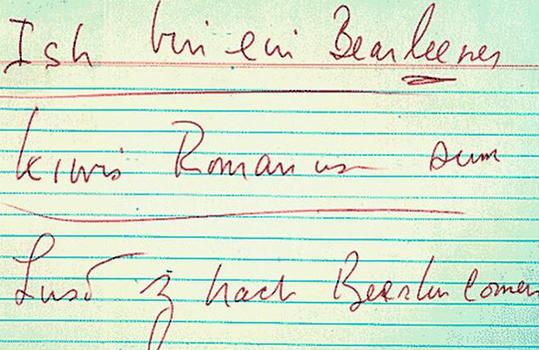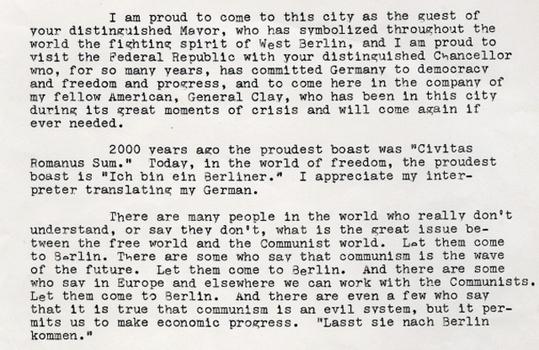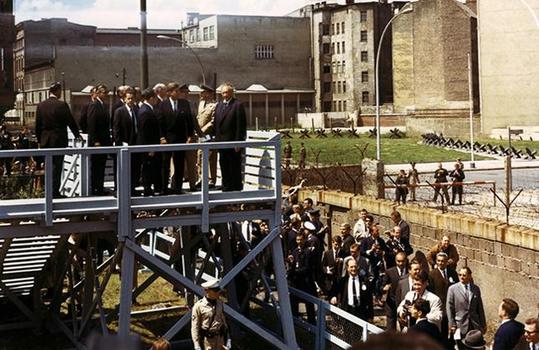 of