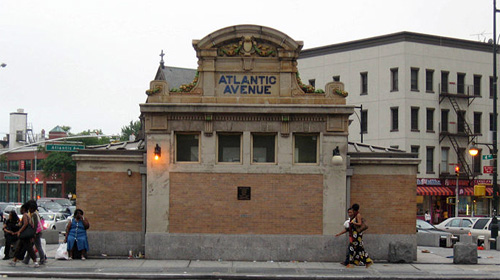 The MTA clinches its first ever station-naming deal. Barclays Bank will get its name on the Atlantic Avenue station in Brooklyn for $4 million over 20 years. And Forest City Ratner - which collected $400 million from Barclays in 2007 for the naming rights for the planned Nets Arena - will pay for it.
Is a station name really worth 1/100th what a stadium name is worth?
Actually, economists say many recent naming deals (ahem! Citi Field) were wildly over-inflated. So...welcome to the new naming normal? More here.