Bloomberg: It's Me or the U.S.S.R.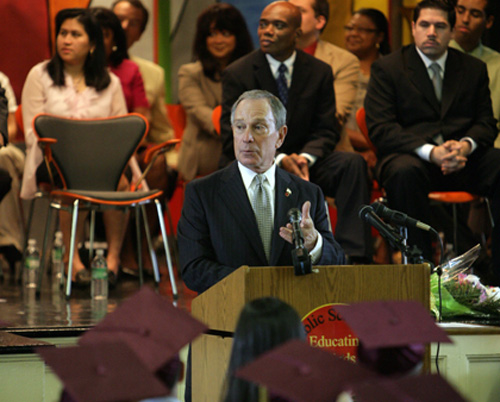 Mayor Bloomberg is urging senators to set aside their differences long enough to pass a bill that would continue his control of the city's schools. The Senate's Democratic conference leader, John Sampson of Brooklyn, has said he'd like to make some changes to the bill that was passed by the Assembly. But the mayor says it's too late for that.
'If the Senate passes something that differs by one word or more, it is saying to the city 'We want to resurrect the Soviet Union. We want to bring back chaos.''
If the law isn't renewed by June 30th, the city schools revert to the old Board of Education structure.