Subway Survey Says: Cars Are Cleaner

Riders of the number 7 train apparently have the cleanest ride on the subway system. So says the annual "shmutz" report from the advocacy group the Straphangers' Campaign. In today's survey from late last year, 57 percent of all cars were marked as clean, up from 50 percent in 2007. The R train connecting Bay Ridge to Forest Hills ranked last, with only 25 percent of the cars considered clean. The N train wasn't much better, with 29 percent clean cars.


So subway riders -- what do you think? Weigh in on our comments.
Related: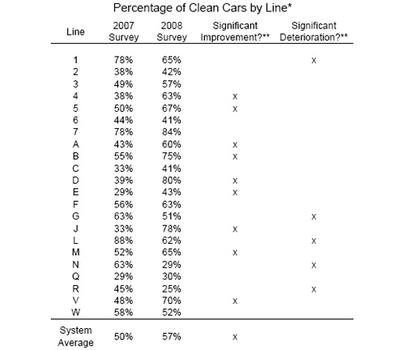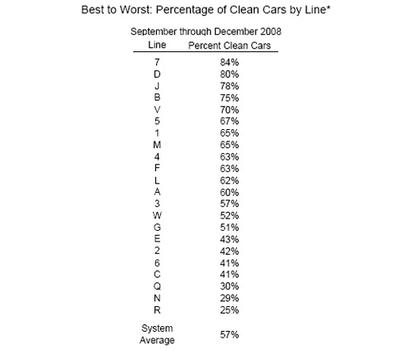 of