From Stonewall to Gay Marriage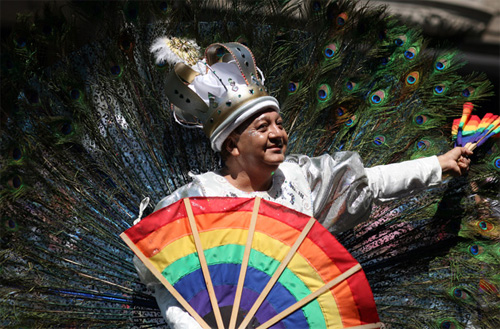 On Tuesday's Brian Lehrer Show, live in The Greene Space, Stonewall witnesses and participants Danny Garvin and Tommy Lanigan Schmidt, and historian David Carter recount the events surrounding the Stonewall rebellion.

Kurt Andersen, host of PRI and WNYC€'s Studio 360, and Mark Randall, principal of Worldstudio, talk about Studio 360's gay pride flag redesign project.
A preview of Worldstudio's gay pride flag designs
The discussion continues with Robert Reid-Pharr, critical essayist and professor at the CUNY Graduate Center; Pauline Park, co-founder of the New York Association for Gender Rights Advocacy(NYAGRA); Cathy Marino Thomas, board president of Marriage Equality New York; Detective Timothy Duffy, NYPD LGBT Community Liaison; JoJo Edward, FIERCE member Desiree Marshall, FIERCE lead organizer; and Kenyatta, a resident at Sylvia's Place - a homeless shelter for gay youth.
Watch Brian Lehrer, Kurt Andersen and Mark Randall discuss Studio 360's gay pride flag redesign project.