Grandmother Swims Against The Tide
by Lara Pellegrinelli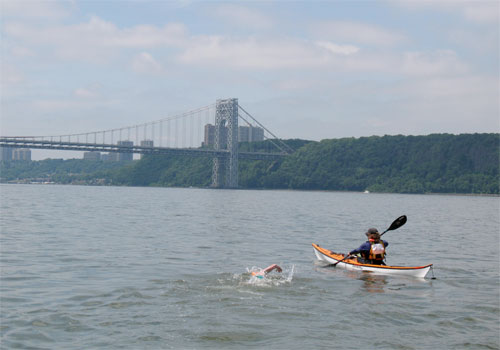 Photo by David Nager.
Penny Palfrey took first place among the female competitors at the Manhattan Island Marathon Swim on June 6, completing the 28.5 mile counterclockwise route around the island in just 7 hours and 17 minutes. Apparently, that wasn't enough of a challenge for the 46 year-old grandmother. On Monday, she'll attempt the route again, only this time in reverse, swimming against the current for a significant portion of her journey. If she succeeds, she'll be the first woman to complete the swim. In fact, there's only one other person known to have finished it-- and it took him 18 hours.
Palfrey, a native of Townsville, Australia, became the first person to successfully swim the Santa Barbara Channel from San Miguel Island to California last year. And, in March, she became the first woman to swim from Hawaii's Big Island to Maui. The last time anyone conquered that particular stretch of ocean was over 40 years ago. Will the waters of New York be the scene of her next triumph?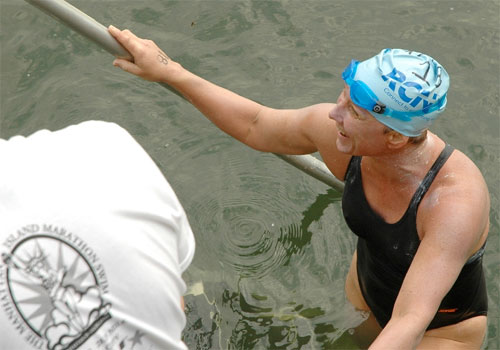 Photo by Lara Pellegrinelli.