Brooklyn 8th Grader Saves Superman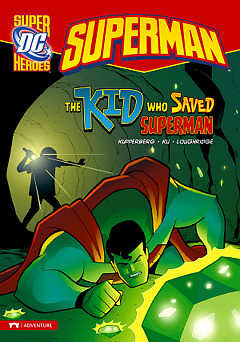 When Superman is crippled by Kryptonite, sometimes he just needs the help of an 11-year old and his speech teacher.
Brooklyn eighth grader, Hakeem Bennett, and his special education teacher, Matthew Brown, are featured in a new Superman comic book titled, 'The Kid Who Saved Superman.' In the comic, students are trapped in a mountain after an earthquake. Superman comes to the rescue but needs help after being weakened by kryptonite.
Bennett landed his star role after winning a national essay contest, in which he wrote about a real-life hero, his teacher. Bennett's teacher is blind in one eye, has tunnel vision in the other, and relies on a seeing eye-dog named Stanley.
Lori Heffez is the principal of P.S. 36 and says Bennett's award-winning essay on his real-life hero stemmed from a popular exercise in Brown's class.
Bennett is an avid Superman fan and says he can't wait to show the comic to his cousin.