Main Street NYC: Bowery Neighbors Seek Tighter Zoning Regs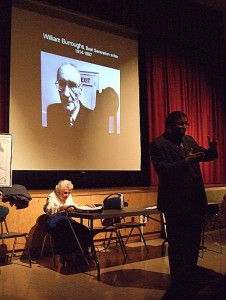 While the sputtering economy may be stalling some development projects citywide, several residents of the Bowery are hoping to seize this moment to create a zoning plan that they say will preserve and protect the neighborhood.
A local community group, the Bowery Alliance of Neighbors (BAN), held its first public meeting Tuesday night to share its proposal to rezone the east side of the Bowery from Canal to 9th streets. Doris Diether, a long-time member of Community Board 2 and planning guru, presented a proposal that would extend current regulations that apply to the west side of the Bowery, like capping building heights at 85 feet, and apply those rules to the east side. The proposal would also seek landmark designation for certain historic buildings to prevent their demolition.
'The Bowery is a main street,' said Diethner, 'It shouldn't have protections on one side that don't apply to the other.'
Currently the Bowery's west side is protected as part of the 'Special Little Italy District,' a zoning designation within Community District 2. The east side of the Bowery, which is part of CB 3, has no such protections.
In particular, several residents complained about an increase in luxury hotel development, pointing to Cooper Square and the Bowery Hotels, both north of Houston Street, as examples.
Councilmember Alan Gerson, whose district includes much of the Bowery, co-hosted meeting and was also on hand to listen to the concerns of local residents. While he vowed to work with community, Gerson also said that he believes City Planning officials see the Bowery as  'a corridor for further development.'
In the meantime, BAN plans to continue drumming up public support for the east side rezoning, asking residents and businesses to write their local elected officials and the Department of City Planning. But as more supporters come out, opponents are likely to make their voices heard, too. It's early days in the land use review process. Definitely more to come...