Monserrate Rejoins the Democrats
In Albany, it's still unclear who's in control. Lawmakers continue to await a court decision on whether last week's Republican takeover of the Senate chamber was legal. Today, Queens Senator Hiram Monserrate switched his allegiance back to fellow Democrats, making an even 31 to 31 vote split in the chamber.


The partisan divide over Senate leadership continues to deepen. Democrats would like to put Queens Senator Malcolm Smith and Brooklyn Senator John Sampson in charge, while defecting Bronx Senator Pedro Espada remains staunchly behind republican leader Senator Dean Skelos.


Governor David Paterson initially said he wanted all of the Senate leaders, or people who consider themselves to be Senate leaders, to come down to his office to work things out. Senator Skelos and Espada refused to meet with Governor Paterson, instead opting to meet amongst themselves. So Paterson is out of the loop on this whole thing and really pretty powerless to stop what's emerging as a constitutional crisis and gridlock in the state Senate.
New York Daily News Albany Bureau Chief Ken Lovett spoke with Brian Lehrer , earlier in the day about the Senate struggle.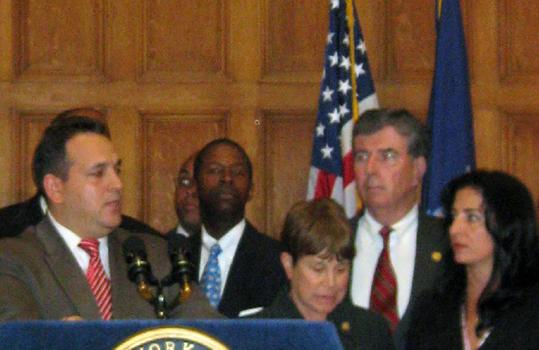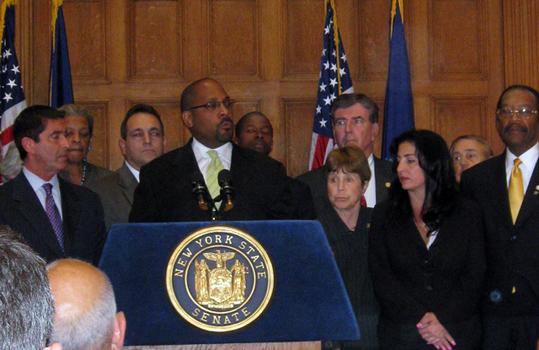 of