Main Street NYC: Grove Street, Jersey City
People who live in downtown Jersey City often refer to it as New York's unofficial sixth borough. It's just as close if not closer to Manhattan as the so-called outer boroughs -- five to seven minutes on the PATH train. WNYC's Jenna Flanagan plugs into Grove Street as part our Main Street series to find out how it's weathering the recession.
Even at 98 percent capacity, the Grove Pointe tower still advertises its availability to the neighborhood. Developer and principal Jonathan Kushner says condos start at $375,000 for a one bedroom and can rise into the low $70,000's, while a studio starts at $1,600 and two bedroom starts at $2,400.
Residents file in and out of the PATH train station at the new Grove Pointe plaza, in front of the massive tower on Grove Street.
19th century relics that still line Grove Street contrast with their 21st century 30-story neighbor just a few blocks away.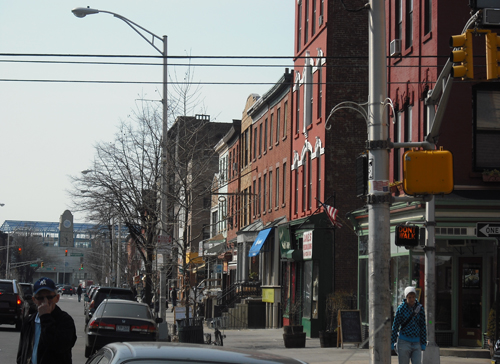 Shopping, dining and just hanging are popular pastimes on Grove Street.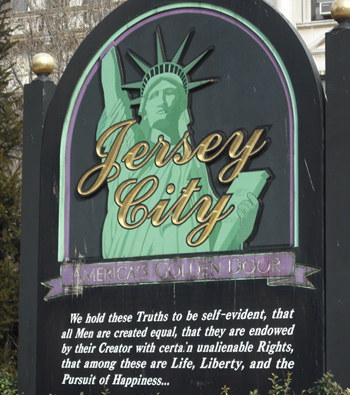 Capitalizing on its proximity to Lady Liberty, Jersey City Hall erected this plaque on its front lawn. The statue and Ellis Island can be easily reached from nearby Liberty State Park, also part of Jersey City, although it's the statue's rear end that faces the Garden State!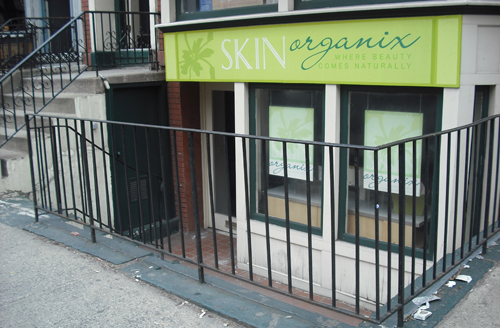 Beauty comes naturally, even in the basement.