Chaos in the State Capitol
Uncertainty continues to reign in Albany.Doors to the state Senate chamber in Albany were still locked three hours after the Republicans said they would hold their first Senate session. New York Daily News political columnist and blogger Liz Benjamin was there and she joined Amy Eddings to discuss the debacle.


Reporter Karen DeWitt also found chaos at the Senate chamber.
"Hundreds of reporters, lobbyists, onlookers, a crowd of 200-300 people have been gathered outside the main Senate door for over an hour now, waiting for Senator Espada and Senator Skelos to show up as promised. People are getting very restless. The air is bad. People are threatening to faint. It just seems like the government is disintegrating, because no one will tell give us an answer of where they are or what is going on."
Earlier, Senator Malcolm Smith of Queens -- who is still calling himself the senate majority leader -- said he is seeking a court injunction to prevent Republicans from taking power.
Governor Paterson is asking his fellow Democrats to unlock the doors to the Senate chamber, and for senators to hold another vote to decide who will be their leader, Republican Dean Skelos, or Democrat Malcolm Smith.
"I am urging them all to go back to the chamber. They can simply go in and elect the majority leader, and I will work with whomever it is."
Paterson says a do-over is needed because it is unclear whether Monday's vote to restore the GOP to power happened during the session, or after it was gaveled to a close.
Bronx and Queens constituents are being hit with a wave of robocalls criticizing State Senators Hiram Monserrate and Pedro Espada Jr. for their role in the Republican coup.
In a call, an anonymous young woman says that Monserrate betrayed voters in his district. The 13th District - which he represents - is overwhelmingly Democratic.
"We Democrats elected him and we can replace him, too. We want someone who represents us, not someone who won't do the right thing. Maybe it's time to elect someone we can trust."
Meanwhile, Austin Shafran, spokesman for Senator Malcolm A. Smith, released the following statement:
"The temporary president and majority leader, Senator Malcolm A. Smith, was elected to a two year term pursuant to a resolution passed by a majority of Senators in January 2009. The purported coup was an unlawful violation of New York State law and the Senate rules and we do not accept it. The Senate majority is fully prepared to go back to the people's work, but will not enter the chamber to be governed by unlawful rules. We plan to file an action for a temporary injunction to enjoin the Republicans from illegitimately usurping authority from the people of New York."
Watch video of the Senate session, June 8th: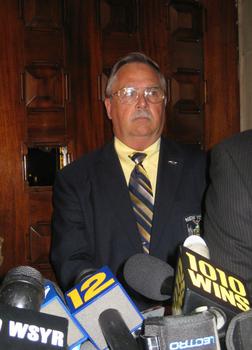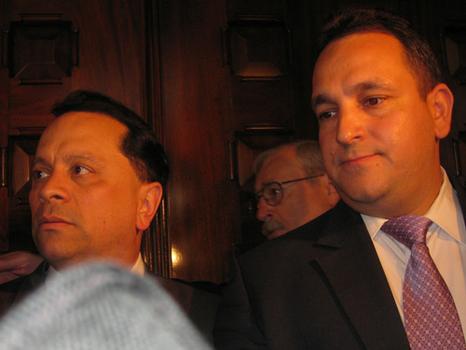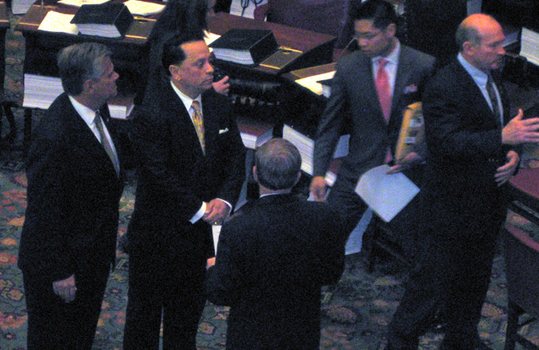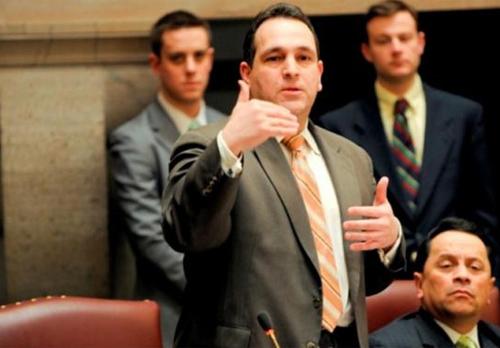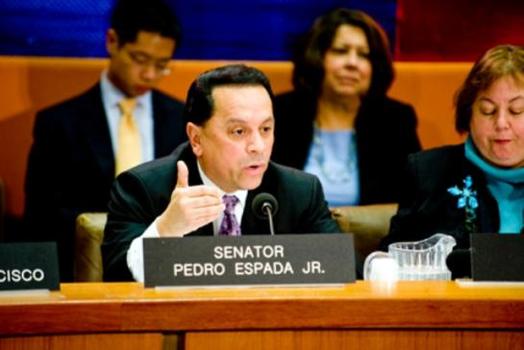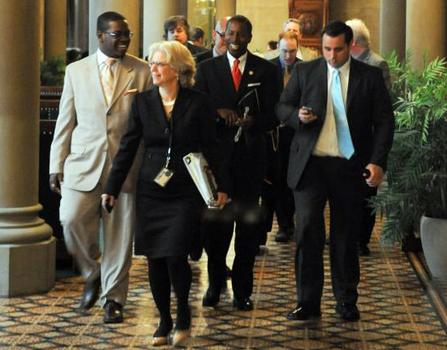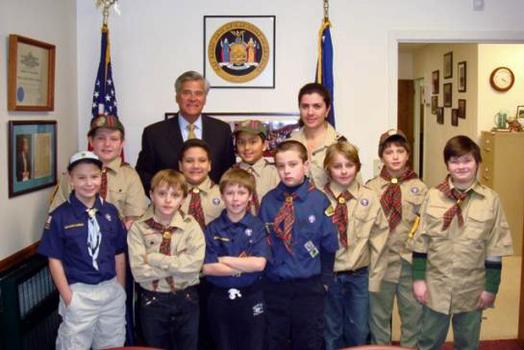 of