BRT in L.A.: "The Valley's New Shortcut"
The orange bus rapid transit line in Los Angeles has been running since 2005. The BRT -- as it's called -- runs 14 miles along the San Fernando Valley on abandoned train line. It imitates a train -- with station stops, pre-paid boarding, and signal priority at red lights. This month, it will see its 25 millionth rider. Joyce Green and Richard Freelzin are two of them:
Green: "It's much better than stressing about traffic on the freeway."
Freelzin: "It's easier than trying to spend $200-300 a month plus wear and tear on the car."
But, despite slashing the route from well over an hour to about to 45 minutes, the orange line is still struggling to convince Angelenos to get out of their cars and onto mass transit. WNYC's Andrea Bernstein spoke with Richard Hunt , who oversees buses for the L.A. MTA.
Next week, can BRT work in New York City?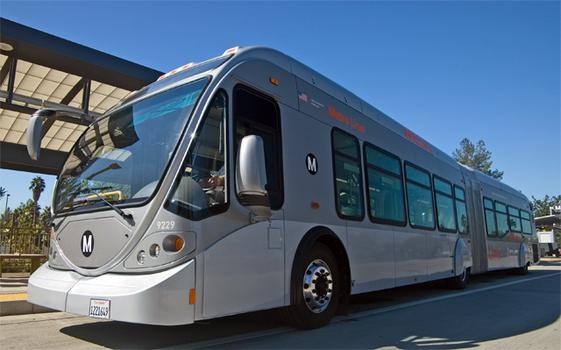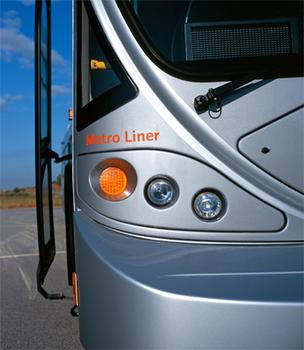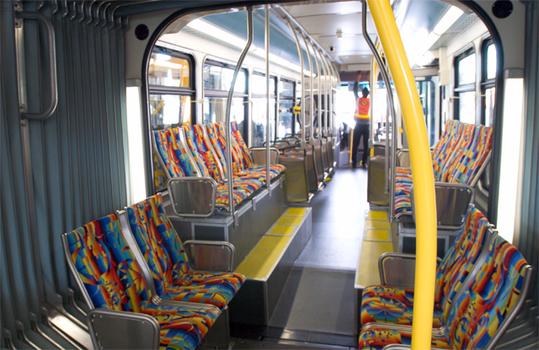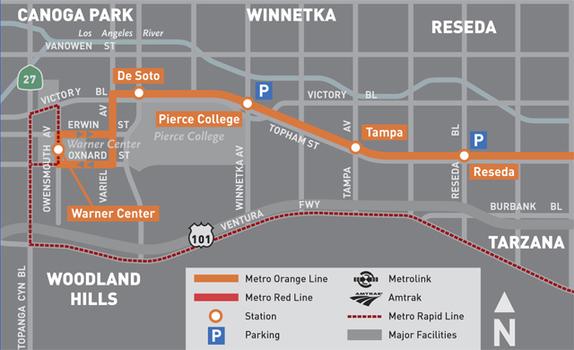 of