Republican Coup in NY Senate
Republicans have retaken control of New York's Senate after two dissident Democrats jumped the aisle in a parliamentary coup. The party-flip of senators Pedro Espada Jr. of the Bronx and Hiram Monserrate of Queens gives Republicans a 32-30 edge in the chamber. Within an hour of the overthrow, Republicans named Espada temporary president of the Senate, and Senator Dean Skelos of Nassau County vice president and majority leader. Skelos is also the former majority leader.
Espada had this to say at a press conference in Albany:
"We experienced five months of failure, a budget process that was dealt out in secrecy, punishment, punishing members to vote a certain way."
These are the most powerful positions in the chamber, and with them, come the ability to direct legislation and reassign committee and leadership posts. Senator Malcolm Smith held a press conference in which he denounced the actions of Republicans and insisted that he was still Senate majority leader as the actions of the group had been illegal.
Governor David Paterson echoed Smith's sentiments, hastily pulling together a press conference in which he called Senate Republicans' actions "despicable." He said that New York State voters had been let down and said he would continue to recognize Malcolm Smith as Senate majority leader.
"I came here tonight to speak for everyone in this state who still believes in democracy and still believes that there are perimeters in which we govern and still believes that Albany can be more than the dysfunctional wreck that it has become over the years."
Rachel Ward, a host at public radio station WXXI, talked with Albany reporter Karen Dewitt about the events in the Senate: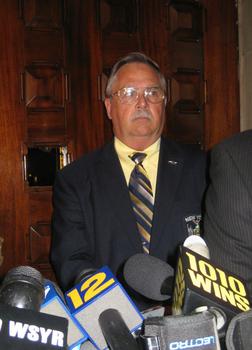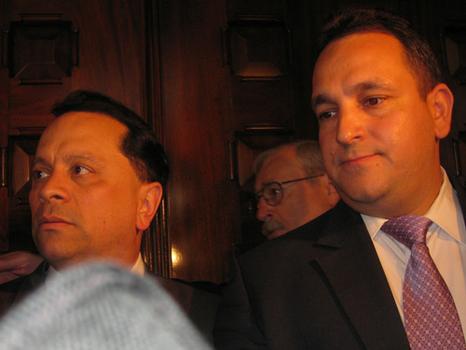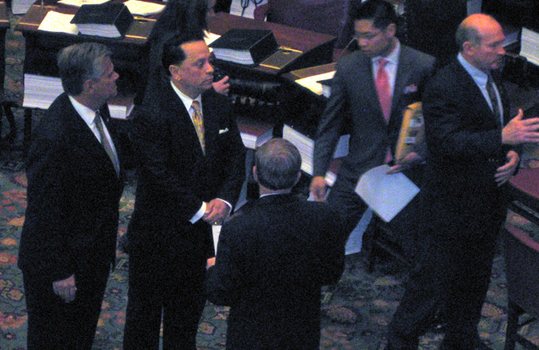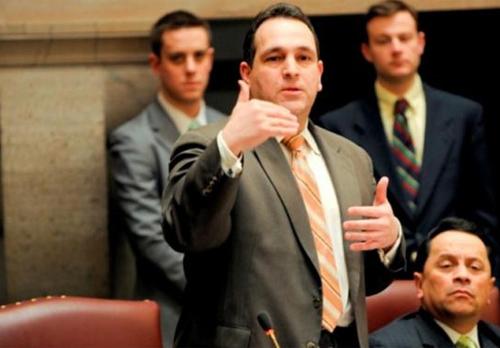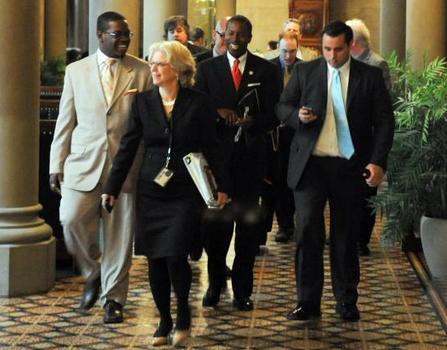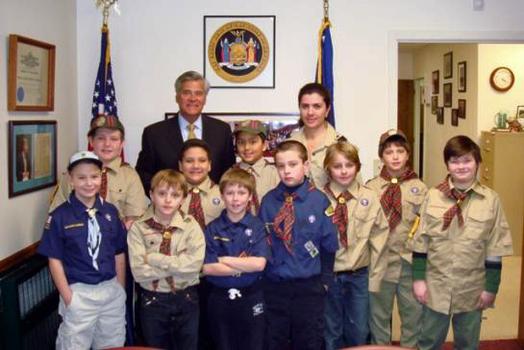 of