Thousands Attend Funeral of NYPD Officer Omar Edwards

In Bedford Stuveysant, Brooklyn thousands of police officers stand outside a Bedford Stuvesant church to pay their respects to slain NYPD officer Omar Edwards who was killed last week in what is being described as a friendly fire incident.


Outside Our Lady of Victory Catholic Church a gentle rain falls. Officer Edwards shooting has been classified as a line of duty death, which means he will receive an Inspector's funeral, the highest honor the department can bestow on a fallen comrade. Edwards, whose life ambition was to be a police officer, will be promoted posthumously to the rank of detective first grade, which will significantly increase the survivor benefits for his young family that includes his wife and two small boys. Edwards will be buried at St. Charles Cemetery in East Farmingdale.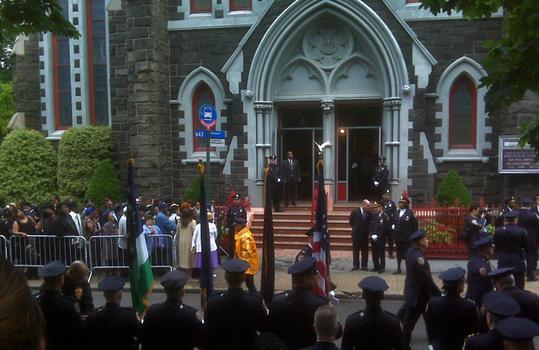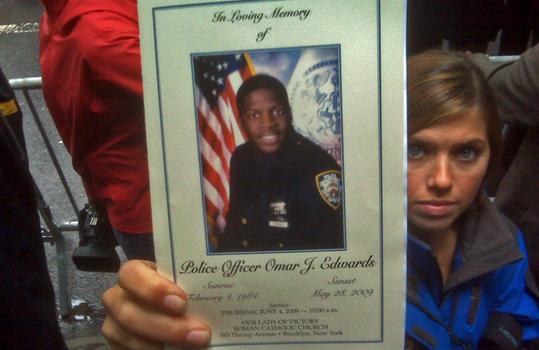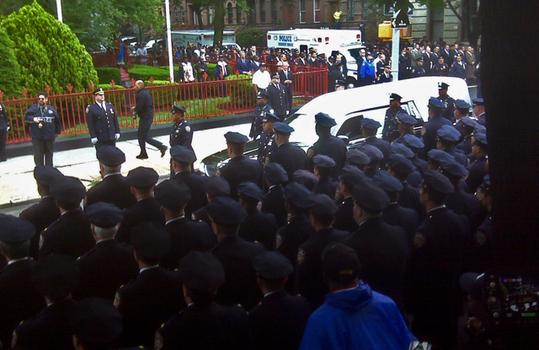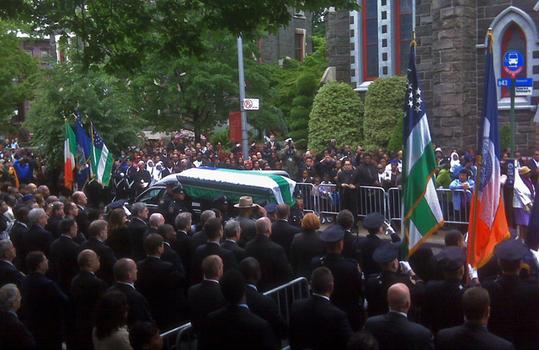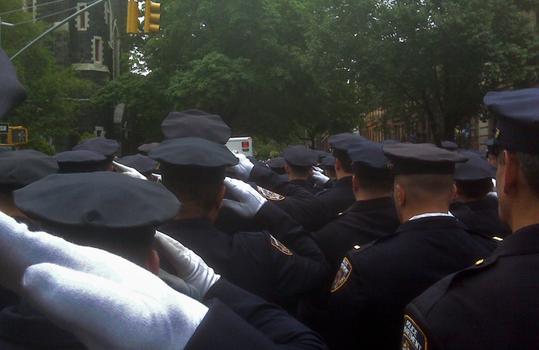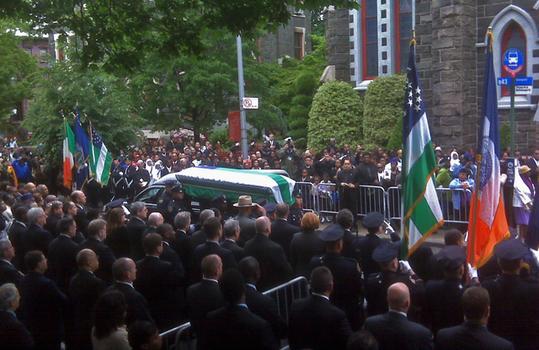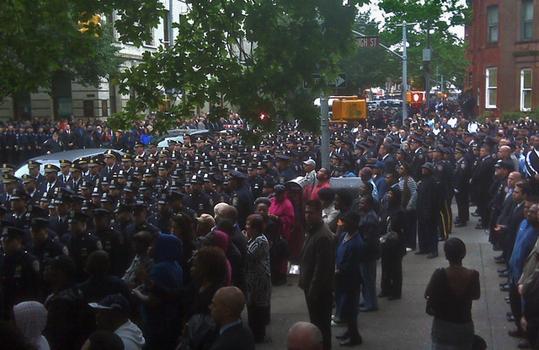 of