Atlantic Yards, for Better or Worse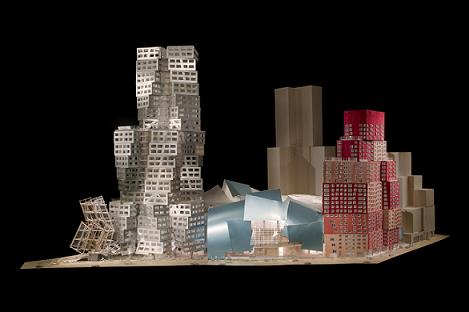 Atlantic Yards is looking like a worse and worse deal for the city treasury, according to the Independent Budget Office. Back in 2005, the nonpartisan IBO said the new Nets arena would bring the city $28.5 million more in tax revenue than it would cost in subsidies, over the next 30 years (PDF). But the city has since decided to pitch in about twice the amount of money it said it would spend back then. And as the costs of the arena have grown, the city stands to lose more money because of an agreement that it would not collect mortgage recording taxes and sales taxes.
The IBO didn't come up with a new estimate, but numbers outlined at a state legislative hearing Friday suggest that the city would see a net loss of about $76 million (PDF).
David Lombino, spokesman for the Economic Development Corporation, said the IBO report is incomplete since it only considers the economic impact of the arena, and not the housing and office space.
Then again, most of the Bloomberg administration's subsidies applied specifically to the arena, since at the time, officials thought the arena was the best part of the deal. It would bring highly paid basketball players from New Jersey to New York, each of whom would pay hefty city income taxes.
Lombino says the Economic Development Corporation will release an updated economic analysis soon, reflecting the changes to the project since the last one in June 2005. President Seth Pinsky said at Friday's hearing that the project as a whole will produce benefits 'likely exceeding half-a-billion dollars in net, incremental returns to the city.'
If so, the Atlantic Yards project will turn out to have become an even better deal even though the arena cost has increased and the amount of office space has been reduced by 80 percent. Back then, the EDC estimated the gross impact to be $524 million without deducting the cost of indirect and direct subsidies.