Three More Schools Closed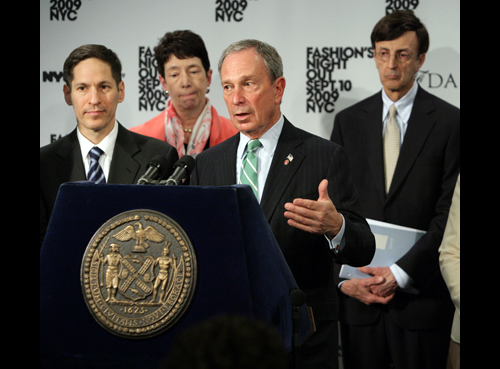 Three more schools are closing down, as a result of students reporting increased flu-like symptoms, bringing the total to 29. P.S. 242, P.S. 130 and P.S. 993 are all in Queens. P.S. 242 is in Flushing, and P.S. 130 and P.S. 993 share the same building in Bayside. They will be closed for up to five school days. More people are also flooding the city's emergency rooms. In a briefing earlier today, Health and Hospitals Commissioner Alan Aviles says the vast majority of people heading to emergency rooms are the 'worried well'.
'They are principally parents of children, children who are not necessarily symptomatic in any way, but parents who are concerned that their kids might have been exposed and simply want re-assurance.'
Aviles says there's been a 20 percent uptick in emergency room visits from adults, and a 50 percent increase in pediatric visits.
Earlier, Mayor Bloomberg defended his administration's process for deciding when to close a school.
'The issue here is not is absenteeism high, some parents are keeping kids at home. The issue is a large number of kids who show up to nurse with an actual fever.'
But he insists there is, quote, 'no checklist' that school and health officials use when closing a school.