All Hallows Gaels Displaced By New Yankee Stadium
This year the Yankees kicked off their new seasons in a shiny new $1.3 billion ballpark. While fans have marveled at the culinary treats and the massive LED screen in the outfield, not everyone is so enthused. The All Hallows High School baseball team in the South Bronx is forced to play their home games on the road and often practice in the school's cafeteria. That's because in 2006 theirfield was demolished to make way for the new Yankee stadium. Without a regular field to practice on, the team improvises, but it has already been three years.
It's a beautiful Sunday morning, the sun is high, it's over 80 degrees outside, a perfect day for baseball. But three hours before their fourth game of the season members of the All Hallows Gaels, are pitching and taking swings indoors.
"Basketball gym, slash church, slash theater, slash everything."
That's Misaell Cabral, a 16-year-old, junior. He's the right fielder for the Gaels and is standing about mid-court while his teammate lobs a large soft dimpled ball at him. Cabral takes half-swings, not wanting to make full-contact.
"We can't practice with actual baseballs, cause we can't break all the windows," says Cabral. "The team practices pitching on the basketball court and batting in the cafeteria. For pop-ups they toss balls outside in a narrow courtyard next to apartment buildings. It's concrete, it's not really baseball material. It's frustrating at times."
The Gaels used to play at nearby Macombs Dam and John Mullally Park, until construction of the new Yankee stadium began three years ago. State and federal law mandates that park land be replaced an acre for an acre, but due to cost delays and the discovery of barrels of oil along the waterfront, building of new parks has been delayed.
The Yankees have plans to contribute $10 million towards rebuilding parkland, and claim to have made two payments of $800,000 to a community benefits fund (which they are meant to pay every year for the next 40 years), but All Hallows, hasn't received any of it. Without a field, they need to travel to games and practices, by bus. The school has two, but they're in high demand. When they applied for a new bus, the community benefits fund declined their request.
Sean Sullivan is the principal and assistant coach of the All Hallows baseball team and says travel is their number one expense, and time drain.
"The kids understand the frustration that nobody can come see them play, even more difficult for the parents because they know we were right here in this area," says Sullivan. "But now we're just a bunch of gypsies running around the city looking for green grass."
The city says there are other fields the team can use, like Pelham Bay Park. Sullivan describes it as a lunar landscape full of holes and dried mud. The Yankees did offer to provide the Gaels with old equipment. One day they dropped off a professional pitching machine at the school. Unfortunately, it was too big to fit in the cafeteria where the team practices hitting.
"Baseballs would've been nice, cause we have to pay money for baseballs," says Sullivan. "Bats would've been nice. Helmets probably would've been too big. We did get a case of Yogi Berra pins, which was four years old at Yogi Berra Day. So, I have a case of about 1,000 little Yogi Berra pins downstairs, but they wouldn't help the program or the school, and they're dated."
The Gael's fourth "home game" is at a ballpark 20 minutes away. When they arrive the kids dash onto the field for warm up stretches and laps around the diamond.
Irwin Zorrilla is the 17-year old pitcher for the Gaels. In between warm-up stretches he looks up at the sun, takes his hat off and wipes the sweat from his forehead.
"It feels good to get some fresh air once in awhile," says Zorrilla. "You feel trapped when you're in the gym. We're just free out here."
Sprawled out in a folding chair along the first base line is Brother Jim Hamilton. He's one of the few Gaels fans that showed up today. Hamilton teaches morality at All Hallows, and he says the Yankees put the team in a bad situation, but there are lessons to be learned.
"Reality is if you have the money you basically win, most of the time," says Hamilton. "And that the people obviously we're in the poorest Congressional district in the United States, All Hallows and the South Bronx, and the people there just don't have the resources to fight, that the corporate Yankees have and other organizations as well, so we're obviously going to lose that battle."
Back at All Hallows, Principal Sullivan points out a jersey hanging on the wall in his office. It's the only baseball jersey the school has retired and belongs to former Gaels shortstop and team captain Raymond Frias. He graduated last year, and never played on a home field once.
"Even though they took our fields that didn't stop this young man from getting a full four- year scholarship to UNC," says Sullivan. "I keep it here, and every morning I come in, I check it to know that he's one of many kids we have here that keeps us in this business."
The Gaels are a young team with only two seniors. And the coaches are looking forward to building the roster, maybe by 2011, when the city says their new ballfield will be constructed on the site of the old Yankee stadium.
So far this year the All Hallows Gaels are 0 and 12, not a single win. The Gaels have lost nine of those by one run and have three more games this season.
*originally this article stated that the Yankees have donated $10 million to a community benefits fund, which they have not.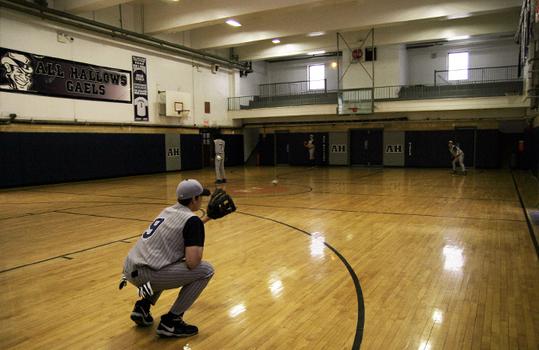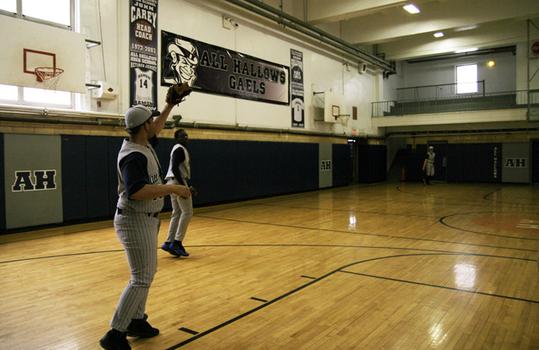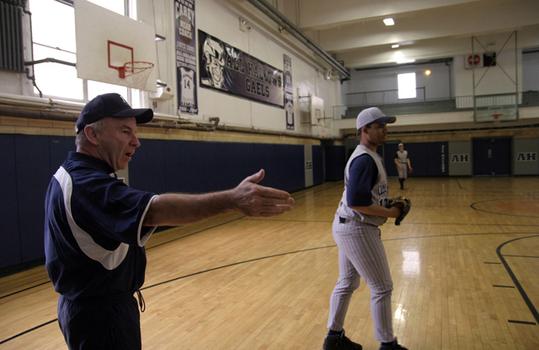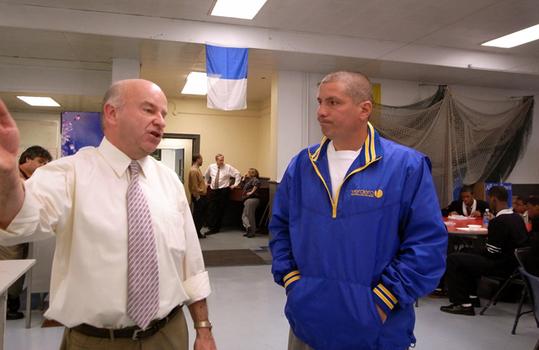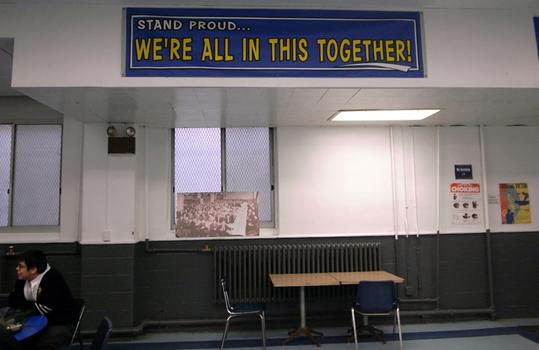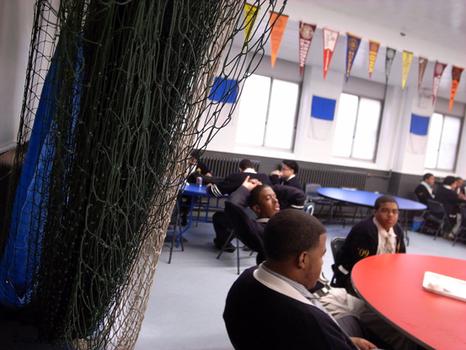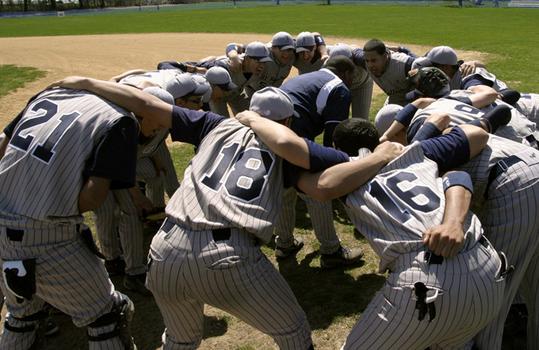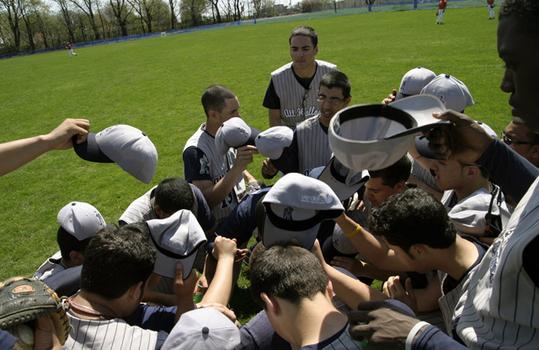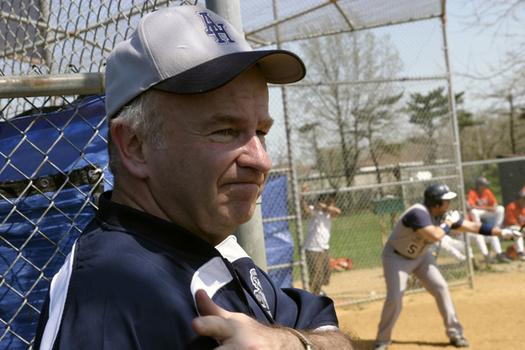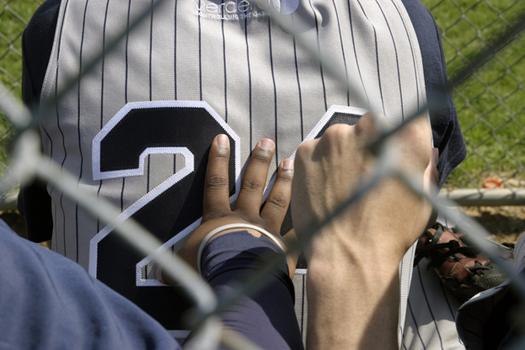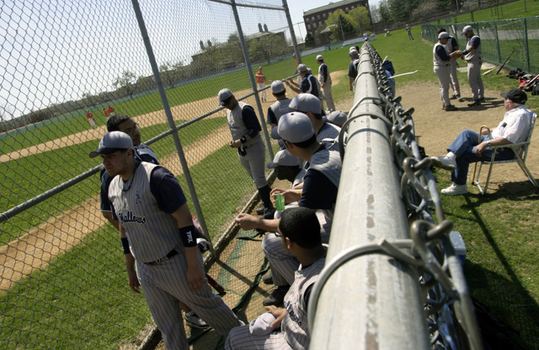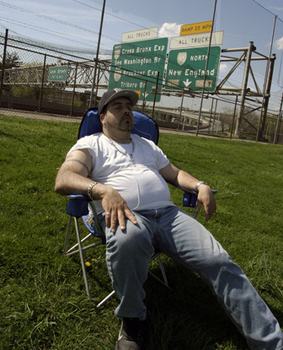 of