Urban Composters Go to Extremes
My talks with New Yorkers about their extraordinary efforts to compost made me look at what I was doing with my food scraps...and inspired me to stop throwing them out in the trash.  I've started collecting them so that someone ELSE can compost them.  I used to have a backyard, with a garden a small pond, and a black plastic compost bin when I lived in Boerum Hill. [sigh!  I miss it!]  My husband and I are now in a second-floor co-op apartment in Clinton Hill.  We put our coffee grounds, eggshells, and vegetable peelings in a plastic bag in one of our refrigerator storage bins.  I briefly considered worm composting, surreptitiously, in our storage area in our building's basement, but decided not to.  It's already hard enough to get someone to take care of our three cats when we go away; how do you ask the neighbor down the hall to look in on your worms? 
I heard a lot of great composting stories.  Courtenay Symonds wrote me to say she's been vermicomposting for two or three years, and now has so much compost, she doesn't know what to do with it.  "I have tried everything from giving compost away....to fashioning seed-bombs from flower seeds and compost for distribution to friends and others who like to bomb open, unused urban spaces with wildflowers come spring." 
Our own Fred Mogul e-mailed me about one of the people featured in my story, Dianne Debicella, who wants to use her compost in her planters.  "I hope your would-be container gardener knows about drainage," says Fred.  He suggests mixing the compost with good ol' potting soil. "Compost soaks up water like a sponge, and drainage is as or more important to plants as the nutrients they get from compost, especially in pots."  He says we shouldn't "romanticize" compost; "It's just one small part of growing stuff successfully."
David Calligeros, with Remains Lighting, wrote me to say his company recently opened a 25,000 square foot factory in Bushwick, and it's building a big garden in the side yeard.  "One of the features of it," he writes, "will be a compost pile!"  [Notice the exclamation point.  Yes, composting makes people happy.]  David also says he's experimented with "compostable" partyware -- corn-based cups, potato-based forks and knives, and sugar cane-based plats.  He reports the plates disappeared, but "the rest of that stuff is a bunch of hooey.  I've picked almost all of the cups out of my compost this spring, completely pristine and untransformed.  They are now in the recycling bin, awaiting plastic pick-up day."
Then, there's the bad news....the cuts to composting programs. Dan Tainow,  the compost project coordinator at the Queens Botanical Garden, says he thinks the two staff composting positions will survive into the next fiscal year, because of savings the program found THIS fiscal year.  However, the future is uncertain.  The end of funding for composting workshops at the city's four botanical gardens and at the Lower East Side Ecology Center in Manhattan, as I explained in my piece, comes as interest is growing.  Dan writes, "We had an increase of about 100 bin sales between 2007 (200) and 2008 (300), even though we had to raise the price from $20 to $50 near the end of 2008." [Again, due to budget cuts.] Questions about composting have increased, from 89 in March 2008, to 166 in March, 2009.  He says he had 25 applicants for the garden's Master Composter Program last year.  This year, 40 people applied.
Here's the story, which aired on "All Things Considered" and "Morning Edition."  Give a listen, and add your composting thoughts/advice/experience in our comments box, below.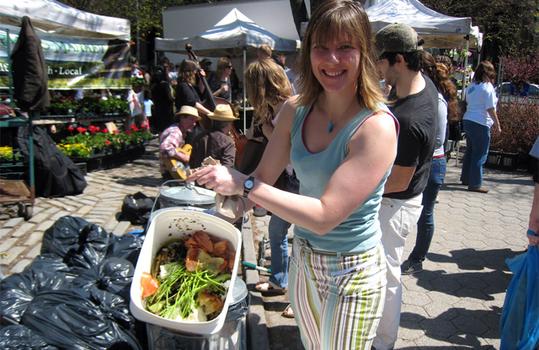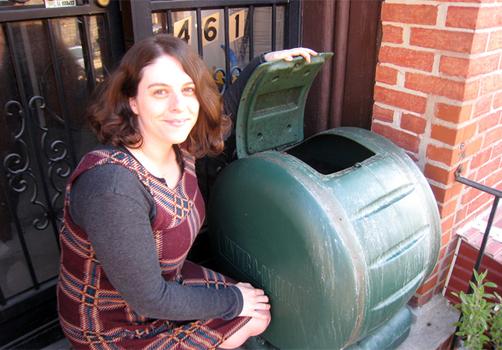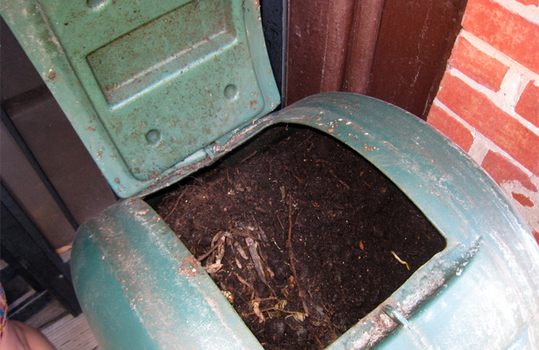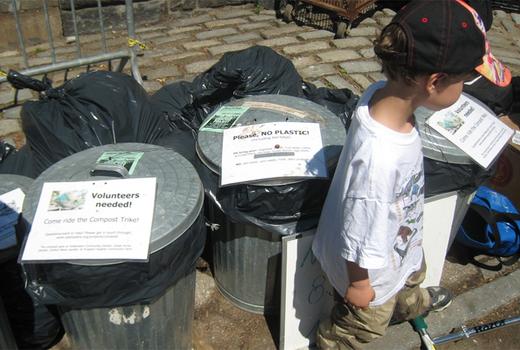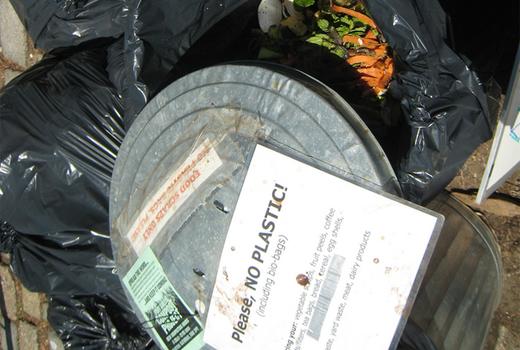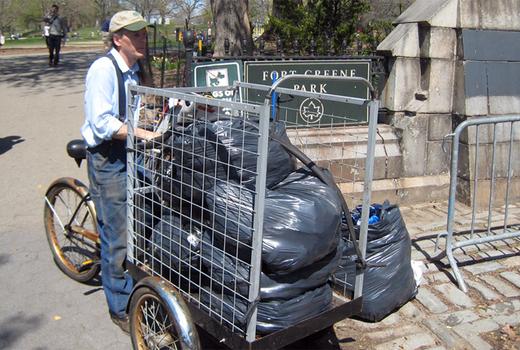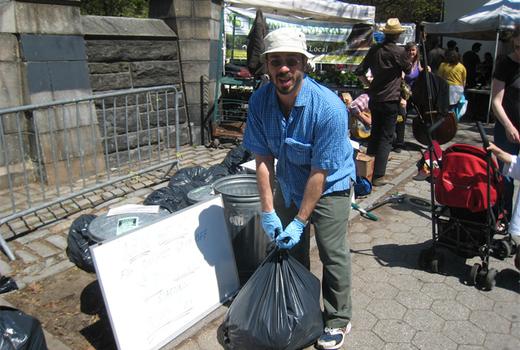 of