Debt Buyers Accused of Unscrupulous Deeds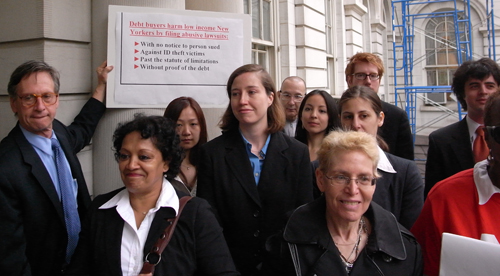 New York state lawmakers are considering whether to rein in unscrupulous debt buyers. Local advocates testified at a public hearing today calling for stronger legal protections for consumers. Gina Calabrese is a professor at Saint John's University School of Law and says third-party debt buyers win up to 90 percent of default judgments in court, because consumers often don't even know there are lawsuits against them until it is too late.
'At least three quarters of the people are never getting notices or never showing up. It's like three quarters of the baseball teams not showing up for the games, there's something wrong there.'
Barbara Sinsley represents the Debt Buyers Association and says third-party debt buyers are already highly regulated. She says if the state wants further regulations, she's willing to work with lawmakers to develop appropriate revisions to the law.