FDNY Commissioner Under Fire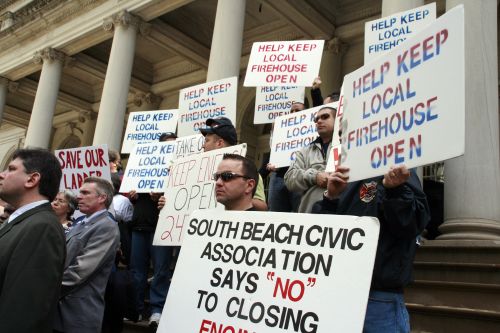 Fire Commissioner Nicholas Scoppetta says he'll be forced to close 16 firehouses unless the firefighters union agrees to reduce staff at 60 engine companies. Scoppetta says his hands are tied and he must save $17 million in the fire department budget. At a City Hall hearing today, Scoppetta answered angry City Council members and union officials.

But many firefighters say fewer firefighters means longer response times, which puts the public in danger. Steve Cassidy, president of the Uniformed Firefighters Association, says the department should cut higher salaried officials instead.

The fire commissioner disagrees, maintaining that New York is the only city in the country that operates with five firefighters per engine, and the department can operate just as safely and effectively with four per engine.

According to fire department data, the number of serious fires in the city has significantly dropped over the past 15 years, and civilian deaths from fires are at their lowest rate in the fire department's history.